Ubuntu
live_usb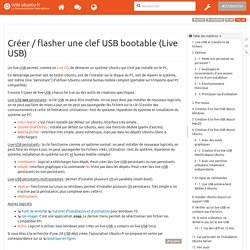 À l'instar des Live CD , on dénomme "Live- USB Ubuntu" un support USB (clef, disque, …) sur lequel on peut démarrer Ubuntu.
Récupérer des fichiers effacés sous Linux (Ubuntu)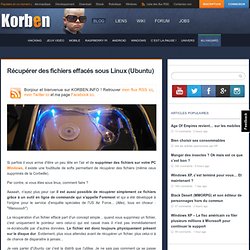 Si parfois il vous arrive d'être un peu tête en l'air et de supprimer des fichiers sur votre PC Windows , il existe une foultitude de softs permettant de récupérer des fichiers (même ceux supprimés de la Corbeille).
Écrit en PyGtk, OpenShot Video Editor est un logiciel nouvelle génération de montage vidéo non-linéaire. Il est multi-pistes audio-vidéo-séquences d'images, permet l'utilisation de transitions et d'effets vidéos-audio dans une interface claire et agréable.
openshot_video_editor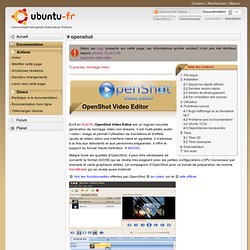 montage_video
See the new version: Ubuntu 10.04 Post-Install Guide: What to do and try after installing Lucid Lynx!
The Silent Number: Top things to do after installing Ubuntu Linux 9.10 Karmic Koala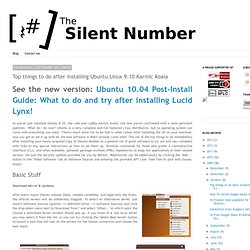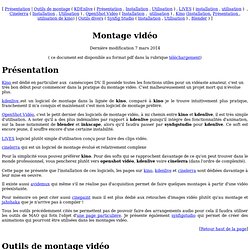 kino
Montage vidéo sous linux