Tutorial
WEEK 10: StoryBoard and more..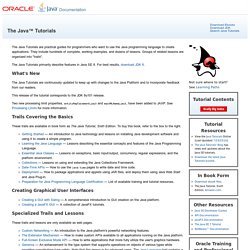 The Java Tutorials are practical guides for programmers who want to use the Java programming language to create applications. They include hundreds of complete, working examples, and dozens of lessons. Groups of related lessons are organized into "trails".
This appears to be the first time you have tried to access protected pages on the Computer Science web site with your current browser since the recent upgrade. You need to sign on (i.e. log on) to the site using one of the two available methods below. To record the choice you make in your browser, this site requires your browser to allow a cookie from this site to be stored.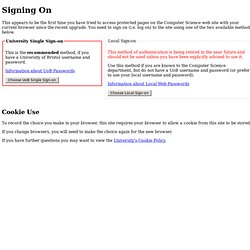 Lectures for MR09 <br> Concurrency with Java
Infini : l'encyclopédie de l'informatique et de la programmation