Tips
Web Design for Instruction - Research Based Guidelines. [Classic Graphic Design Theory] [Gestalt Principles of Perception] [Human-Computer Interface Design] [Hypermedia Basics] [Metaphor] [Web Site Categorization] [Navigation] [Site Design Testing] [Multimedia & Web Page Design Principles] [Screen Design Research] [Screen Resolution & Size] [Writing Style]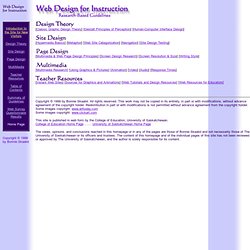 Common Java Cookbook. Copyright © 2004-2012 Tim O'Brien.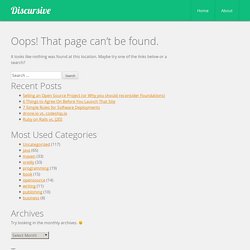 All Rights Reserved. This collection provides expert tips for using Java-based utilities from projects such as Apache Commons, Apache Lucene, and Apache Velocity. You don't have to be an expert, the book's solution-based format contains code examples for a wide variety of web, XML, network, testing, and application projects. If you want to learn how to combine common open-source Java utilities to create powerful Java applications and tools, the is for you.
CSS-Based Tables: Modern Solutions | CSS. Advertisement We continue to present some of the best CSS-techniques which web-developers can always use working on their current web-project.
Recently we've taken a look at the best css-based forms1, today we present some useful techniques for displaying information in a tabular mode. How to get Cross Browser Compatibility Every Time | Anthony Short | Web Design & Development.
---