Project
Earn a certification and expand your opportunities PMI credentials certify your knowledge and experience in project management so you can be more confident at work and more competitive in the job market.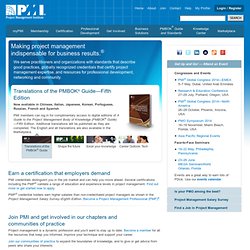 By Jim Ross Published: February 7, 2011 "If we point out obvious usability problems and provide reasonable solutions for them, why doesn't someone fix them?" How many times has this happened to you? You've finished presenting the results of your usability testing, heuristic evaluation, or other user research activity, feeling great about the positive impact your recommendations will have on a product's user experience.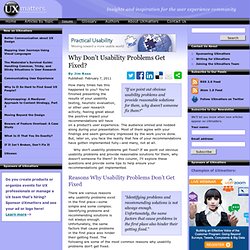 Why Don't Usability Problems Get Fixed?
CIGREF Publications: 2007 - Baromètre Gouvernance SI : Evaluer sa démarche de gouvernance du système d'information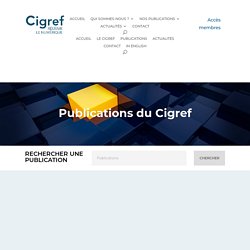 Télécharger : Baromètre Gouvernance - Cadre d'évaluation Télécharger : Baromètre Gouvernance - Support d'animation Télécharger : Baromètre Gouvernance - Exemple de tableau de bord de visualisation Alors que les entreprises ont initié des démarches de gouvernance du système d'information depuis le début des années 2000, le CIGREF souhaite offrir un outil leur permettant de se situer dans cet effort de longue haleine. Objectifs du baromètre Aider le DSI à savoir où en est sa démarche de gouvernance
The Helga Project | News
the ultimate team organization software