Css
Howto. Webdesign. Framework. Menu. Web-Based Tools for Optimizing, Formatting and Checking CSS. Stylesheets can get large real quickly, both in terms of length and file size.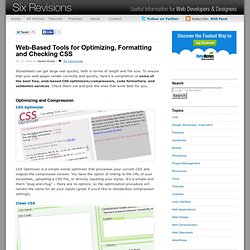 To ensure that your web pages render correctly and quickly, here's a compilation of some of the best free, web-based CSS optimizers/compressors, code formatters, and validation services. Check them out and pick the ones that work best for you. Optimizing and Compression. CSS-Tricks - Tips, Tricks, and Techniques on using Cascading Style Sheets. Ntent with Style: A CSS Framework. Layout Gala: a collection of 40 CSS layouts based on the same markup and ready for download!
All layouts use valid markup and CSS, and have been tested successfully on Internet Explorer/win 5.0, 5.5, 6 and beta 2 preview of version 7; Opera 8.5, Firefox 1.5 and Safari 2.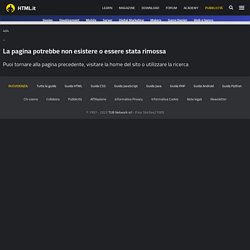 Each of the columns could be the longest, and for testing columns length I've used the script filler text on demand. Each layout could represent a site with five main sections: header, content, navigation, other stuff and footer. The basic markup, common to every layout, is the following: Formatteur et Optimiseur.
---