Travel
In pictures: romantic travel destinations.
Suggestions
How I Can Afford My Life Of Constant Travel. I'm confused.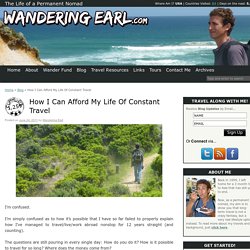 I'm simply confused as to how it's possible that I have so far failed to properly explain how I've managed to travel/live/work abroad nonstop for 12 years straight (and counting). The questions are still pouring in every single day: How do you do it? How is it possible to travel for so long? Where does the money come from? And while I thoroughly enjoy communicating with readers (I'm being completely serious and encourage you all to continue sending your emails to me as often as you wish), the fact that these very questions are on the minds of so many of you out there has led me to believe that I need to do a better job at providing the answers.
50 of the World's Best Breakfasts. - Written by Victoria Philpott Salivating.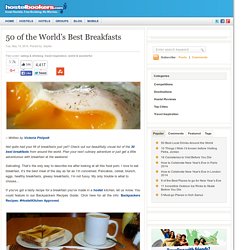 That's the only way to describe me after looking at all this food porn. I love to eat breakfast, it's the best meal of the day as far as I'm concerned. Pancakes, cereal, brunch, eggs, healthy breakfasts, greasy breakfasts, I'm not fussy. My only trouble is what to choose… 10 of the best budget hotels in New York. Posted on: September 21st in Cool Hotels, Travel by Graham Padmore.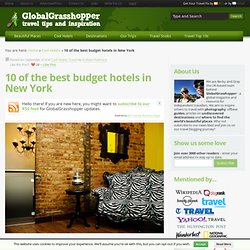 Like this Post? The Big Apple may be one of the ultimate city break destinations – shopping, art, sightseeing and so much more. It's also (like most major capital cities) unfortunately notoriously expensive.
Bucketlist
Glass Beach - The Dump You'll Want to Visit. It's like a little Inuksuk… Before you say anything about the content of this article, I hate people who litter.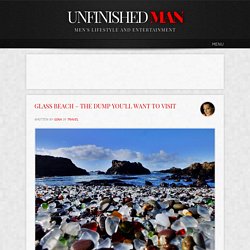 I'll judge you if I think you're too lazy to recycle. I hate pollution and the death of our fragile ecosystems and all the rest. But- with that disclaimer out of the way- Glass Beach in Fort Bragg, California is the incredible result of human wastefulness and the resilience of nature.
---