OWNI
Objets Web Non Identifiés Mar 26
PuzzleBloom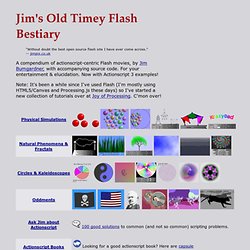 Bestiaire Flash
"Without doubt the best open source flash site I have ever come across." -- jimpix.co.uk A compendium of actionscript-centric Flash movies, by Jim Bumgardner , with accompanying source code. For your entertainment & elucidation.
Dreamlines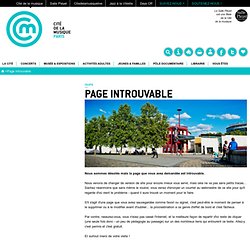 La Cité de la musique © William Beaucardet Nous sommes désolés mais la page que vous avez demandée est introuvable. Nous venons de changer de version de site pour encore mieux vous servir, mais cela ne va pas sans petits tracas... Sachez néanmoins que sans même le vouloir, vous venez d'envoyer un courriel au webmestre de ce site pour qu'il regarde d'où vient le problème - quand il aura trouvé un moment pour le faire.
La patason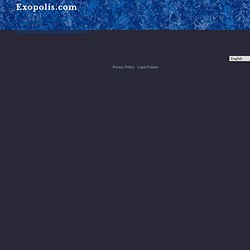 Rock the robofactory, build your bot, and then computate some mad booty shake Hit numbers 0–9 to bust some moves — try combining numbers to create ill robotechniques. Then send your exobot to a pal.