Funny Stuff
The Contest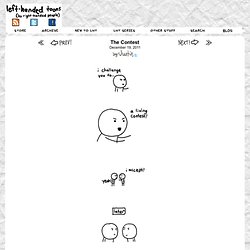 Invisible Bread's One Year Anniversary! April 11th, 2012 Yup! It's been one year since I announced and launched Invisible Bread ! Remember when I posted that blog about a new webcomic of mine exactly one year ago? Yeah, it's that site!
A 7 year old and a 4 year old are upstairs in their bedroom. "You know what?" says the 7 year old, "I think it's about time we started swearing." The 4 year old nods his head in approval.
My collection of funny emails from my inbox.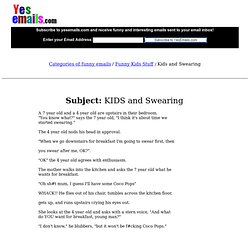 "Chin-Up Bar" by xkcd • Comic Pool
Hipster Link doesn't save Princesses anymore | Tikisaurus
Click The Pic For More Cute Pictures!
50bbe_1321796325.jpg (634×700)
75 Funny Picture Dump | Funny Dumps
Meet the sloths
cutestpaw-04.jpg (580×731)
Every. Fucking. Day. | Inspirit, Wisdom, Strange Quotes
Why You Shouldn't Post Your Picture Online
- StumbleUpon
All's well that ends well | Sarcasm Lark of factory | Humor Picture
RollerCoaster Tycoon massacre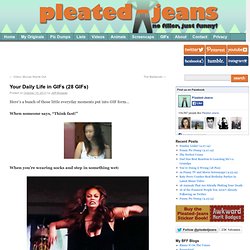 Here's a bunch of those little everyday moments put into GIF form… When someone says, "Think fast!" When you're wearing socks and step in something wet: When your parents don't like what you're wearing:
IRL Pokemon: The Problem With Rare Candy
Someone points a rubber band at you, and you're like
Ha-ha! Now I shall briefly be happier than you « Xazina
Deep thoughts.
882