Food
Parmesan Pork Roast Recipe. Waiting For Gateau - High Plains Sifter: High Altitude Baking That Works. No-Bake Chewy Cookies and Cream Bars. Oh how I love a treat that can be whipped up in about 15 minutes.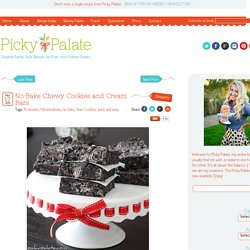 My boys and their buddies couldn't get enough of these Chewy Oreo Bars we had as an after school snack this week. Sometimes my spontaneous recipe creations turn out to be the most fun, lol! Yes you use an entire package of Oreo Cookies, but what you get in return is a marshmallow-y Oreo treat that is worth every bite Surprise the kids (and yourself) with this one, they'll be all smiles, Enjoy! Irish Car Bomb Cupcakes Recipe. As I mentioned on Friday, I have been doing some experimentation with the beer and chocolate combination.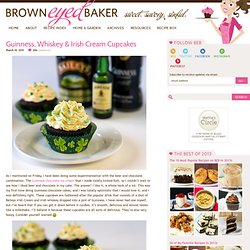 The Guinness-chocolate ice cream that I made totally kicked butt, so I couldn't wait to see how I liked beer and chocolate in my cake. The answer? I like it, a whole heck of a lot. This was my first time doing Guinness-chocolate cakes, and I was totally optimistic that I would love it, and I was definitely right. These cupcakes are fashioned after the popular drink that consists of a shot of Baileys Irish Cream and Irish whiskey dropped into a pint of Guinness.
Annie's Eats » Making your days taste better. Katie Lee's Logan County Hamburgers. [Photographs: Quentin Bacon] The Burger Bash at the South Beach Food & Wine Festival is one of the biggest events of the weekend with big name chefs vying for burger superiority.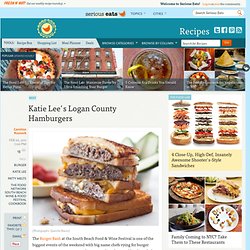 In previous years the winners have been Bobby Flay, Shake Shack, and Spike Mendelsohn, but in 2009 there was a bit of an upset when the title went to these Logan County Hamburgers from food personality Katie Lee. These seasoned patties sandwiched between slices of white bread and American cheese come from a recipe that Lee's West Virginian grandmother created. The thinness of the patties comes from Lee's grandmother's Depression-era mentality but the eggs, garlic powder, and onions give them both bulk and flavor. To see how to make these patty melts the Katie Lee way, check out this video she shot with The New York Times' Frank Bruni. Comfort Foods - Family Favorites, Chicken Pot Pie, Macaroni and Cheese. Thank you!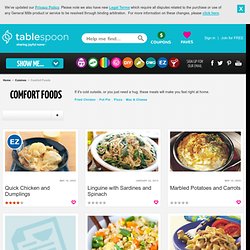 We've got you signed up. Why not go all the way? Cdenney92. The Girl Who Ate Everything | Quick and Easy Family Recipes. Recipes. Hazelnut Butter Cookies March 27, 2014 New recipe on Kevin & Amanda Recipes today!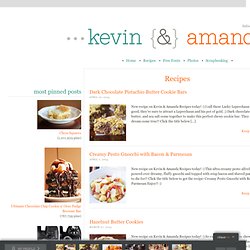 How Sweet It Is.
---