Qualrus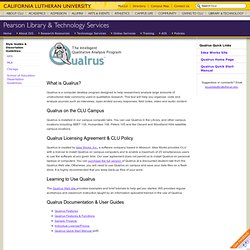 What is Qualrus? Qualrus is a computer desktop program designed to help researchers analyze large amounts of unstructured data commonly used in qualitative research.
Using Qualrus
Qualrus - Demo download is on its way!
Qualrus, qualitative research software
Idea Works Blog » qualrus
Qualrus_Code_Editor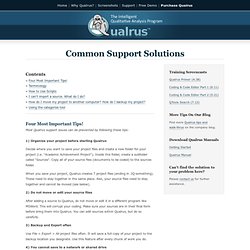 Qualrus - Support
Four Most Important Tips!