Photography
vacuum-sealed couples by photographer hal
first image 'flesh love' by photographer hal tokyo-based artist photographer hal has created the 'flesh love' series. his body of work explores the concept of worldly love through couples. in 'flesh love', hal pulls the lovers so near to one another that they transform into a single being-- a vacuum-sealed pack of love. the artist wraps blankets the models with a plastic sheet in which he removes the air from to bond the lover together. hal is able to capture several photos in the few moments the couple is sealed within the plastic encasement. the series is now available in a book compilation and an ipad application .
Fotografia editorial e promocional- Isabelle Ribeiro (São Paulo, Florida)
Charlie Haughey was drafted into the US Army in October of 1967. He was 24, and had been in college in Michigan before running out of money and quitting school to work in a sheet metal factory.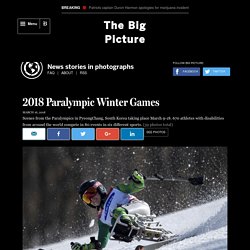 Jason Bell | Photographer | Home
JONATHAN GLYNN-SMITH • Photographer
Bottle Bell Photography | Gallery
Andrewf photography