Misc
This set of webpages (what's a set of webpages? a webchapter?) is intended for anyone who wants to create artificial languages— for a fantasy or an alien world, as a hobby, as an interlanguage.
The Language Construction Kit
JesuOtaku Anime Reviews
Animenia
Bully Beatdown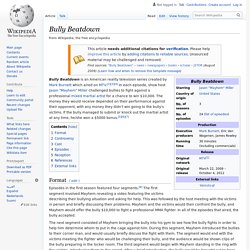 Bully Beatdown was an American reality television series created by Mark Burnett which airs on MTV . In each episode, show host Jason "Mayhem" Miller challenges bullies to fight against a professional mixed martial artist for a chance to win $10,000. The money they get depends on their performance against their opponent, with any money they don't win going to the bully's victims. If the bully manages to submit or knock out the martial artist at any time, he/she wins a $5000 bonus. [ 1 ] [ 2 ] [ 3 ] [ edit ] Format Episodes in the first season were broken into four segments.
Bully Beatdown episodes
Grupthink
Not to be confused with Kingdom Tower , previously known as Mile-High Tower The Mile High Illinois , Illinois Sky-City , or simply The Illinois was a proposed skyscraper that would have been 1 mile (1,600 m) high, described by Frank Lloyd Wright in his 1956 book, A Testament . [ 1 ] The design, intended to be built in Chicago , would have included 528 stories, with a gross area of 18,460,000 square feet (1,715,000 m 2 ). Wright stated that there would be parking for 15,000 cars and 150 helicopters. [ 1 ]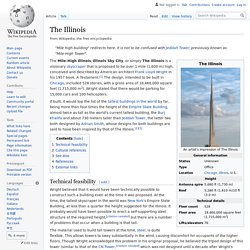 The Illinois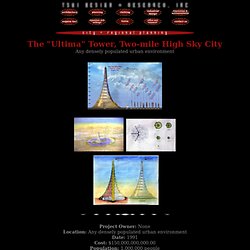 Project Owner: None Location: Any densely populated urban environment Date: 1991 Cost: $150,000,000,000.00 Population: 1,000,000 people Exterior surface area of building: 150,000,000 square feet Enclosed volume: 53,000,000,000 cubic feet Square footage: 1,500,000,000 Total enclosed acreage: 39,000 acres Elevator speed: 20 feet per second (13 miles per hour) 9 minutes and 40 seconds to reach the top floor from the ground floor. Dimensions: Height--10,560 feet; Diameter at the base--6000 feet; Number of stories--500; Total Square Feet: Approximately 5,000,000 square feet Why build a two-mile high, one mile wide building?
The "Ultima" Tower, Two-mile High Sky City
Wicca: For the Rest of Us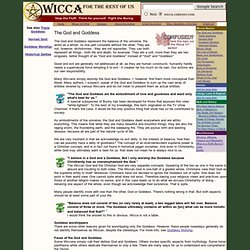 The God and Goddess The God and Goddess represent the balance of the universe, the world as a whole, no one part complete without the other. They are not, however, dichotomies - they are not opposites.
Criticizing Wicca: Rationality
create your own country
Ex Unum, Pluribus
Open Source Ecology (project)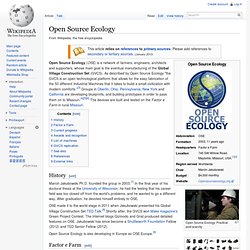 Open Source Ecology: Practical post scarcity The 50 machines that compose the Global Village Construction Set Open Source Ecology ( OSE ) is a network of farmers, engineers and supporters, whose main goal is the eventual manufacturing of the Global Village Construction Set (GVCS). As described by Open Source Ecology "the GVCS is an open technological platform that allows for the easy fabrication of the 50 different Industrial Machines that it takes to build a small civilization with modern comforts." [ 3 ] Groups in Oberlin , Ohio , Pennsylvania , New York and California are developing blueprints, and building prototypes in order to pass them on to Missouri. [ 4 ] [ 5 ] [ 6 ] The devices themselves are built and tested on the Factor e Farm in rural Missouri .
Amish Studies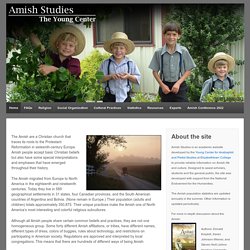 The Amish are a Christian church that traces its roots to the Protestant Reformation in sixteenth-century Europe. Amish people accept basic Christian beliefs but also have some special interpretations and emphases that have emerged throughout their history. They migrated from Europe to North America in the eighteenth and nineteenth centuries. No Amish remain in Europe.