Medical
MedMaps | MindMap Index
The place for high school and pre-college students interested in health careers. Premedical student discussion forum Premedical student discussion.
Student Doctor Network Forums | An educational community for students and doctors spanning all the health professions.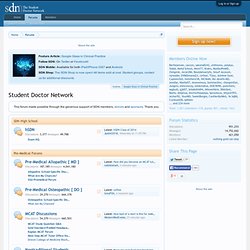 Cardiology - News - Doctors Lounge
April 09, 2014 But study found spironolactone didn't prevent deaths from common form of heart disease Dutch researchers looked at rates of atrial fibrillation and NSAID use in older adults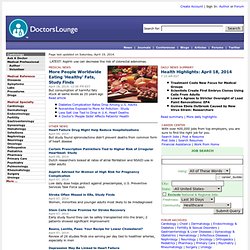 LUMEN - Loyola University Medical Education Network
Listen to The Lancet (February 28, 2011) Martin McKee discusses a Viewpoint proposing an alternative way of structuring public health as part of the planned UK NHS reforms. (mp3, 10:21 mins, 9.47Mb) Listen to The Lancet Infectious Diseases (March, 2011)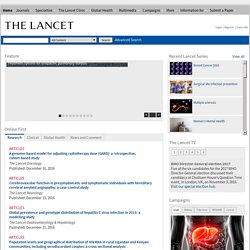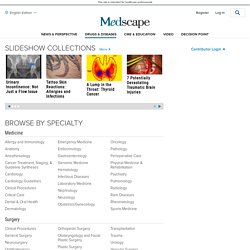 Herpes Simplex Viruses: Test Your Knowledge Prompt recognition of herpes simplex infection and early initiation of therapy are of utmost importance in the management of the disease. Test your knowledge of HSV with our slideshow. April 14, 2014 The Solitary Pulmonary Nodule: Is It Lung Cancer? Solitary pulmonary nodules often present a diagnostic challenge. Review the vast array of benign and malignant etiologies of solitary pulmonary nodules with this slideshow.