Wordpress
One of the primary reasons why WordPress is the most popular CMS platform available is the sheer level of customizability that it brings to the table. Today, we'll review the process of integrating one of those popular features, shortcodes, in the most user friendly way possible, into our theme.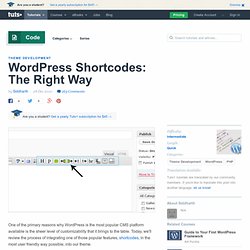 ene
Guía para entender los Shortcodes en Wordpress « ONtips.es – Aprende y comparte en Español
How to use WordPress shortcode outside in your theme files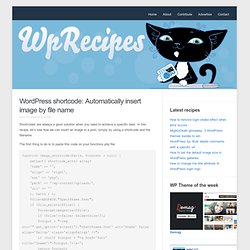 Shortcodes are always a good solution when you need to achieve a specific task.
WordPress shortcode: Automatically insert image by file name
Extend WordPress With Custom Fields - Smashing Magazine
Advertisement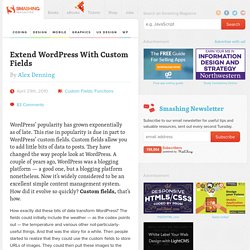 Just as I hoped, someone wrote in with a far nicer solution to my Global Custom Fields solution than I originally had .
Global Custom Fields, Take Two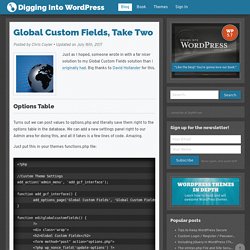 How to change WordPress editor font
* Copyright 2010 Matt Wiebe. * This code is licensed under the GPL v2.0 * http://www.opensource.org/licenses/gpl-2.0.php
Crear una lista de productos con Wordpress 3.0 usando Entradas personalizadas, campos personalizados y taxonomías | emenia.es