Games & Fun
Loondon, the fairytale of Loondon game.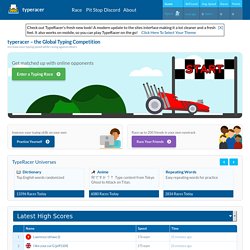 TypeRacer is loading... It appears that TypeRacer is taking too long to load on your computer. You are seeing this message for one of the following reasons: Your web browser is not configured properly for this website This website is temporarily unavailabe Your internet connection is currently slow or unreliable Your computer or network contains software blocking this site If refreshing the page doesn't help, the easiest solution is to try a different web browser. The following browsers are known to work with this site:
Test your typing speed and learn to type faster. Free typing game and competition. Way more fun than a typing tutor!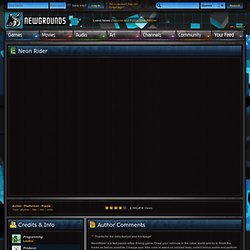 ** Thanks for the daily feature and frontpage! NeonRider is a fast paced reflex driving game. Drive your vehicule in the cyber world and try to finish the tracks as fast as possible. Change your bike color to stand on colored lines, collect bonus points and perform crazy flips!
It's a tradition here at bontegames to present you my personal top 10 browser games of the year. 2013 was an excellent year for web games, so many good ones to choose from! Here are the ones I enjoyed the most from all the free browser games that were released this year. So fire up your favourite browser and work your way through the bontegames 2013 top 10 list of free web games: 10.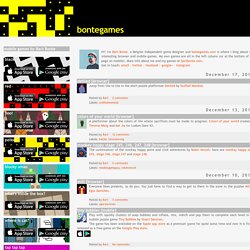 zizzo challenge (complete puzzles and arcade challenges - fun stuff) - game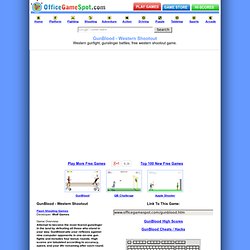 Game Overview: Attempt to become the most feared gunslinger in the land by defeating all those who stand in your way. GunBlood pits your reflexes against nine computer opponents in one-on-one gun fights and includes four bonus rounds. High scores are tabulated according to accuracy, speed, and your life remaining after each round. At the start of each level, the player and computer opponent each start with 6 shots.
Lume State of Play's new puzzle adventure title Lume might be made out of cardboard cutouts but it is in no way a one-dimensional game. When the lights mysteriously go out in the colorful paper and cardboard world of Lume, it is up to protagonist Lumi (if you find that name cute, you'll like the game, it's a pretty cute also) to solve a series of puzzles her mysteriously missing grandfather has left for her.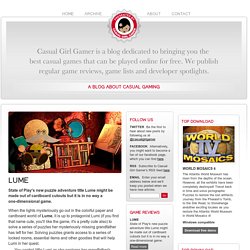 Singapore-MIT GAMBIT Game Lab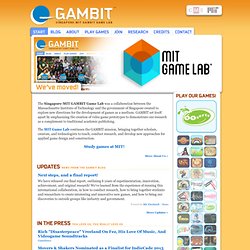 The Singapore-MIT GAMBIT Game Lab was a collaboration between the Massachusetts Institute of Technology and the government of Singapore created to explore new directions for the development of games as a medium. GAMBIT set itself apart by emphasizing the creation of video game prototypes to demonstrate our research as a complement to traditional academic publishing. The MIT Game Lab continues the GAMBIT mission, bringing together scholars, creators, and technologists to teach, conduct research, and develop new approaches for applied game design and construction.