Prensa
Ramune Golysenkiene via Getty Images I've been tweezing, shaving, moisturizing, defrizzing, flat-ironing, bikini-waxing, gym-joining (notice I said gym-joining, not gym-going?) exfoliating and manicuring since 8th grade, all while sleeping on a silk pillowcase to reduce wrinkles. I'm ready to grow a beard and just RELAX. If you have a "bring your own device" policy in place, employees need be informed that your company is monitoring data on their devices.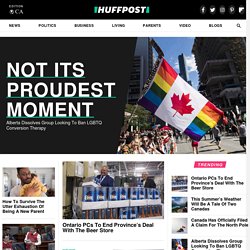 Does TV and film influence us more than we realise? Probably. Are our brains being shaped by the violence, sex and nastiness we see on a daily basis? Most possibly. Is there a way we can stand up and shout when we see positive, surprising, heartwarming stuff on the screen as an antidote to all of the above?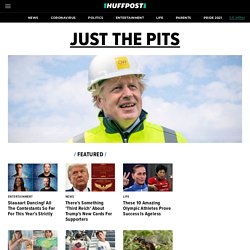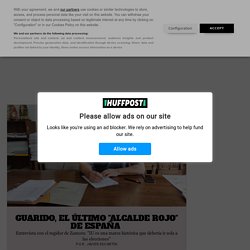 Esta semana se ha hecho popular el videojuego Carrera Cofrade. El único objetivo es avanzar corriendo con un nazareno cazando torrijas, que hacen las veces de monedas de Super Mario BROS, esquivando devotos y evitando que la lluvia le empañe el traje. Una fiesta de estereotipos.
Alberto Mahía Declara que se cometió un homicidio con la eximente completa de «legítima defensa y miedo insuperable» M. Sío Dopeso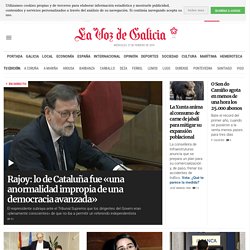 El Correo Gallego - Diario de la Capital de Galicia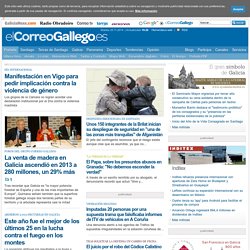 El presidente de la Xunta sugiere que las petroleras pactan al alza en Galicia // La Comunidad gallega tiene los más caros de España antes de impuestos // Tenía en febrero el gasóleo a 75,4 céntimos por litro sin impuestos, lo que supone 1,8 céntimos más que la media española // crisis en ucrania Preocupación en los empresarios por un posible veto a las exportaciones de la UE // La comunidad veía en la federación un nuevo mercado al que dirigirse dotado con 340 millones Feijóo destaca que se "actualiza" la estrategia para que tengan "mejor educación, más posibilidades de empleo y paguen menos impuestos"