Veille_futur of internet
Community: A New Business Model for News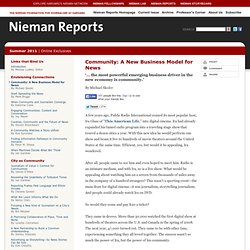 A few years ago, Public Radio International coaxed its most popular host, Ira Glass of "This American Life," into digital cinema. Ira had already expanded his famed radio program into a traveling stage show that toured a dozen cities a year.
What are you working on?
HTML5 Is Breathing New Life Into the Web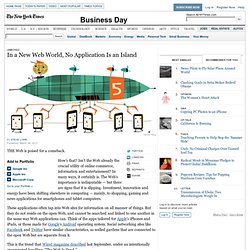 How's that? Isn't the Web already the crucial utility of online commerce, information and entertainment? In many ways, it certainly is.
Last summer, in a much-read cover story, Wired proclaimed that the Web is dead. Chris Anderson, the magazine's editor, argued that loading pages in a browser is passé. The future, Anderson wrote, is in downloadable apps, which have several advantages over the Web.
Will the Web have a place in a world full of apps? - By Farhad Manjoo