Paper
Daydreaming on Paper | April/May 2002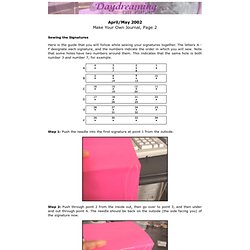 Sewing the Signatures Here is the guide that you will follow while sewing your signatures together. The letters A - F designate each signature, and the numbers indicate the order in which you will sew. Note that some holes have two numbers around them. This indicates that the same hole is both number 3 and number 7, for example. Step 1: Push the needle into the first signature at point 1 from the outside.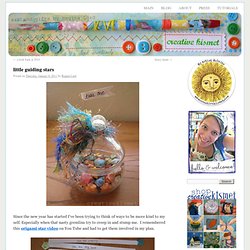 Since the new year has started I've been trying to think of ways to be more kind to my self. Especially when that nasty gremlins try to creep in and stump me. I remembered this origami star video on You Tube and had to get them involved in my plan. I thought it would be fun to make a whole bunch with kind words and "you are…." phrases inside. I made 60 of them, enough to last me the whole year if I open one a week, plus a few extra just in case.
Cereal Box Books
Photo Used Under a Creative Commons License - Copyright © LimonadaPhoto Used Under a Creative Commons License - Copyright © Limonada Lost in a stack of magazine piles? Does your periodical collection make you a nominee for the tv show Hoarders? Love the eco-chic look?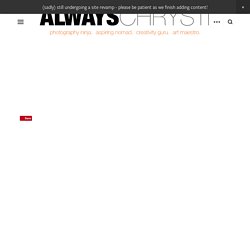 More Free Holiday Printables Just one more little bunch of free printable holiday goodies, including a yearly favorite, My Owl Barn's free printable 2014 Owl Lover calendar (above). So many adorable, owly illustrations this year. And check out the fantastic freebies below, including more lovely, printable gift tags and fun and festive DIY decorations! Looking for more freebies?
Paper Crave