Paper
Daydreaming on Paper | April/May 2002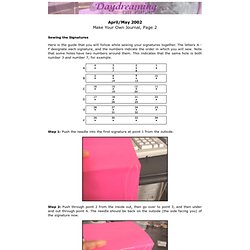 Sewing the Signatures Here is the guide that you will follow while sewing your signatures together. The letters A - F designate each signature, and the numbers indicate the order in which you will sew. Note that some holes have two numbers around them. This indicates that the same hole is both number 3 and number 7, for example. Step 1: Push the needle into the first signature at point 1 from the outside.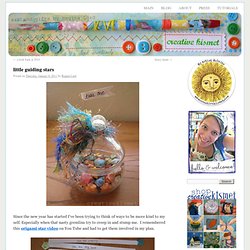 Since the new year has started I've been trying to think of ways to be more kind to my self. Especially when that nasty gremlins try to creep in and stump me. I remembered this origami star video on You Tube and had to get them involved in my plan. I thought it would be fun to make a whole bunch with kind words and "you are…." phrases inside. I made 60 of them, enough to last me the whole year if I open one a week, plus a few extra just in case.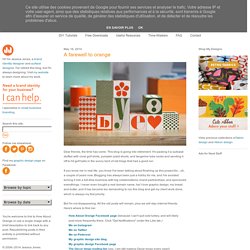 I really have a thing for lamps. I roam thrift stores admiring them— the weirder, the better — and pause on catalog pages with cool fixtures. Today I'm happy to share a guest tutorial on how to make your own industrial-style floor lamp out of pipes. Set this baby in front of your exposed brick wall and sip a craft cocktail while you admire your handiwork. You built a lamp!
Cereal Box Books
Happy Birthday Cards I lurve me some awesome birthday cards, and today I have a new bunch to share with you. You'll find a little bit of everything in this roundup, from a cute color-in card to a bookish, belated birthday greeting, and a purrthday card that's perfect for the cat lady in your life. Above, clockwise from top : Em Dash Paper Co. // Idlewild Co. // Meticulous Ink // Happy Dappy Bits // Emily McDowell // Paper Lovely // Little Low images from their respective sources
Paper Crave