Ilustration
home | Advice to Sink in Slowly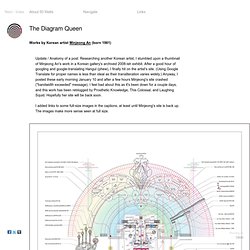 The Diagram Queen
The Diagram Queen Works by Korean artist Minjeong An (born 1981) Update / Anatomy of a post: Researching another Korean artist, I stumbled upon a thumbnail of Minjeong An's work in a Korean gallery's archived 2008-ish exhibit. After a good hour of googling and google-translating Hangul (phew), I finally hit on the artist's site.
mustafa maluka
Main : ART & DESIGN Beautiful dystopic things for your Friday. According to the description: "This film was made over the last two years in our evenings, weekends and days off. We had no budget but a lot of help from our very talented and generous friends." See?
★Baubauhaus.
yuimade
© 2012 admin. All rights reserved. . I started to wear all black when I was 14 or 15 and I thought I was really cool.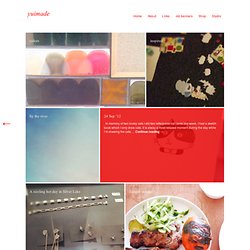 The Enormous Tiny Art Show |
Louisa Scarlet Gray :: Home
Yellow Bird Machine -- Illustrations by Amy Martino
Illustration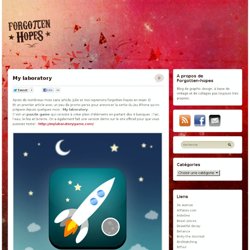 Après de nombreux mois sans article, Julie et moi reprenons forgotten-hopes en main :D Et un premier article avec un peu de promo perso pour annoncer la sortie du jeu iPhone qu'on prépare depuis quelques mois : My laboratory . C'est un puzzle game qui consiste à créer plein d'éléments en partant des 4 basiques : l'air, l'eau, le feu et la terre. On a également fait une version démo sur le site officiel pour que vous puissiez tester : http://mylaboratorygame.com/
Samantha Hahn: Illustration + Surface Pattern — The portfolio of Samantha Hahn
Sign up to the mailing list if you would like to receive new artwork notifications, news about upcoming print announcements and the occasional embarrassing photo sent by accidentand some recent drawings catball where does time go