Merel
merel van der woude
design academy now working as education designer and co-creator
Debating Pearson's OpenClass. Did you check out the Pearson's OpenClass booth at EDUCAUSE?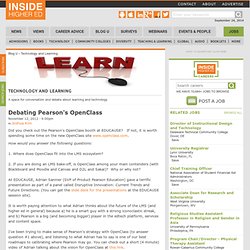 If not, it is worth spending some time on the new OpenClass site www.openclass.com. How would you answer the following questions: 1. Donald Clark Plan B. Habits fuel learningIn a Pizzeria, after a visit to one of my favourite London spots (the Soane Museum) Jay Cross asked me what I thought fuelled good learning.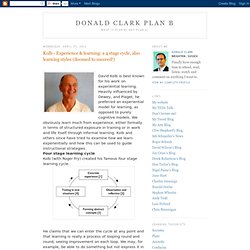 My answer was 'habits'. Soane was a habitual learner and collector. Imedia associates » individual solutions innovative approaches. OpenClass. Africa Straight Up - Official Film. EmTech Preview: Another Way to Think about Learning. Photos courtesy of Matt Keller Seymour Papert, a computer scientist and pioneer in artificial intelligence, once said: "You cannot think about thinking unless you think about thinking about something."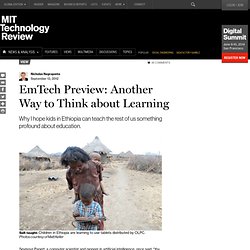 Does this apply to learning? Maybe not.
DIY-crafts. Media. Creative industry. Blackbirds. Visualisation. Green. Learning reflections. Art & inspiration.