Pictures
50 Viral Images The Web Shared In 2010. As a perpetual observer/analyzer of what people share and why, it's fascinating to me to study content that spreads.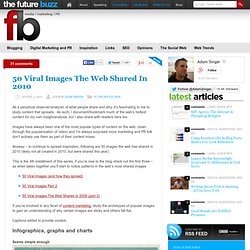 As such, I document/bookmark much of the web's hottest content for my own insight/analysis, but I also share with readers here too. Images have always been one of the most popular types of content on the web, (even through the popularization of video) and I'm always surprised more marketing and PR folk don't actively use them as part of their content mixes. Ultimate Garages. Facebook rant EPIC WIN. 25 Stunning HDR Wallpapers. Plitvice Lakes National Park, Croatia. The stunning Plitvice Lakes National Park lies in the Lika region of Croatia.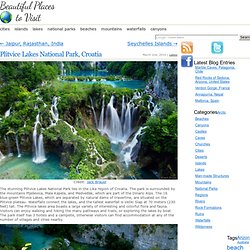 The park is surrounded by the mountains Plješevica, Mala Kapela, and Medveđak, which are part of the Dinaric Alps. The 16 blue-green Plitvice Lakes, which are separated by natural dams of travertine, are situated on the Plitvice plateau. Waterfalls connect the lakes, and the tallest waterfall is Veliki Slap at 70 meters (230 feet) tall. Amazing Landscapes Wallpapers 1920 X 1200 - Pets & Nature photo album.
---