History
National Geographic Türkiye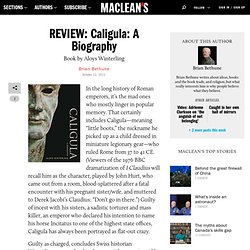 Here at Maclean's, we appreciate the written word. And we appreciate you, the reader. We are always looking for ways to create a better user experience for you and wanted to try out a new functionality that provides you with a reading experience in which the words and fonts take centre stage. We believe you'll appreciate the clean, white layout as you read our feature articles.
REVIEW: Caligula: A Biography - Reviews
Pergamon: Panorama of the Ancient Metropolis, on View in Berlin
By J.S. MARCUS The awe-inspiring altar of ancient Pergamon, excavated and reassembled by German archaeologists starting in the mid-19th century, provides a window onto a vanished city, in the middle of modern Berlin. Now Berlin's Pergamon Museum is expanding that window with a year-long show called "Pergamon: Panorama of the Ancient Metropolis."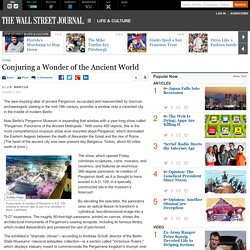 M Kalyanaraman, TNN Oct 19, 2011, 06.43AM IST (The discovery of Roman pottery…) CHENNAI: The discovery of Roman pottery remains in Naduvirapattu, near Tambaram, last week has once again thrown light on the extensive trade between southern India and Rome more than 2,000 years ago.
Marketplace of the ancient world: Roman remains near Tambaram show 2,000-yr-old trade links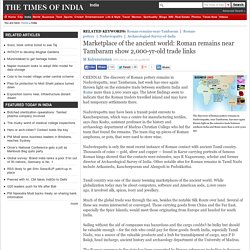 Cleopatra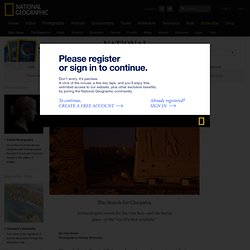 Where, oh where is Cleopatra? She's everywhere, of course—her name immortalized by slot machines, board games, dry cleaners, exotic dancers, and even a Mediterranean pollution-monitoring project. She is orbiting the sun as the asteroid 216 Kleopatra. Her "bath rituals and decadent lifestyle" are credited with inspiring a perfume. Today the woman who ruled as the last pharaoh of Egypt and who is alleged to have tested toxic potions on prisoners is instead poisoning her subjects as the most popular brand of cigarettes in the Middle East.