Os
Documentation | Varnish Community
Splunk est le moteur des données machine. Utilisez Splunk pour collecter, indexer et exploiter les données machine en évolution rapide générées par vos applications, serveurs et périphériques -- physiques, virtuels et dans le cloud. Recherchez et analysez toutes vos données, en temps réel et historiques, en un point unique. Avec Splunk, vous pouvez diagnostiquer les problèmes d'application et examiner les incidents de sécurité en minutes plutôt qu'en heures ou en jours, éviter la dégradation ou l'interruption du service, assurer la conformité à moindre coût et obtenir de nouvelles perspectives informatiques ainsi que sur l'activité de l'entreprise. Téléchargez Splunk gratuitement et faites-en vous-même l'expérience.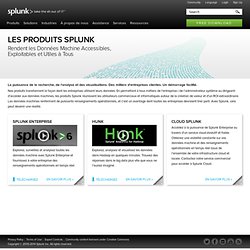 Operational Intelligence Software
Project Directory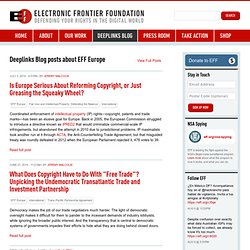 Electronic Frontier Foundation | Defending your rights in the digital world
Expanding copyright to allow rent seeking for linking would break the fabric of the Internet. Links and citations to articles do not infringe copyright, as links do not copy, distribute, or perform any copyrighted work. Despite some desperate assertions of the contrary, copyright protection of links is not enshrined in law. Newspapers, however, are pushing for legislation to support this dangerous claim, regardless of the implications it would have for free speech.
We are happy to announce Bootstrap, a front-end toolkit for rapidly developing web applications. It is a collection of CSS and HTML conventions. It uses some of the latest browser techniques to provide you with stylish typography, forms, buttons, tables, grids, navigation and everything else you need in a super tiny (only 6k with gzip) resource. Check out Bootstrap on Github .
Scott Chacon on the Interwebs
Scott Chacon on the Interwebs
opengeo's Profile - GitHub
Code
It seems we can't find what you're looking for. Please double-check the URL, or take a look at our work… Shareabouts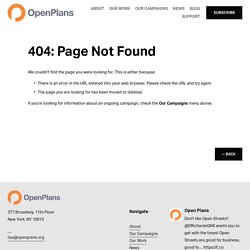 The iPortal
The Locker Project
Open Dynamics Engine - home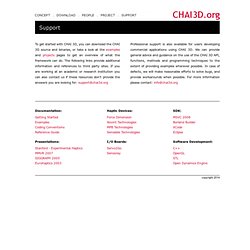 Professional support is also available for users developing commercial applications using CHAI 3D. We can provide general advice and guidance on the use of the CHAI 3D API, functions, methods and programming techniques to the extent of providing examples wherever possible. In case of defects, we will make reasonable efforts to solve bugs, and provide workarounds when possible. For more information please contact: info@chai3d.org
CHAI 3D - Support
Mozilla Firefox
Logiciels | 6th Annual "Libre Graphics Meeting" 10-13 May 2011 - Montreal, Quebec