Organiser
Only six months ago, Hewlett-Packard's Personal Systems Group, based in Houston (formerly Compaq) and Palo Alto, Calif., was about to pack its bags and say goodbye after then-CEO Leo Apotheker revealed that the company planned to get out of the PC business. New CEO Meg Whitman corrected that course of action several weeks after she replaced Apotheker , and HP kept cranking away at designing and building consumer and enterprise products. The company on March 6 came out with a series of new high-end enterprise workstations that feature multicore processors and lower power consumption.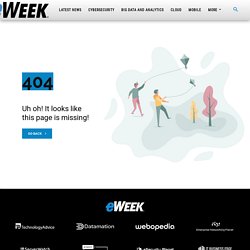 HP Z Workstations Help Revamp Company`s Personal Systems Group - Desktops and Notebooks
Hamish MacDonald - author & indie publisher
DIY Book - the indie publishing podcast
2011 is shaping up to be the year digital postal mail goes mainstream. This follows years of experimentation, numerous market tests, extensive technology development and a decade-long feeling that "there's got to be a better way, but we're not there yet." And we weren't. However, improved technology, coupled with greater consumer awareness, means we are there now . Digital postal mail is more than a reality in 2011; it is becoming an important way for mailers to save money.
Digital Postal Mail - Industry Blog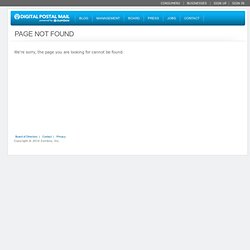 印度贫民风餐露宿的流浪生活[18P]
Download
krpano Tools 1.16.1 Mac OSX (Universal Binary, for Intel and PPC Macs, OSX 10.4 or higher, ZIP, ~29 MB) Mac OSX 64bit (Intel only, OSX 10.5 or higher, ZIP, ~27 MB) Windows (W2K, XP, Vista, W7, W8, ZIP, ~22 MB) Windows 64bit (Vista64, W7-64, W8-64 ZIP, ~22 MB) What's New?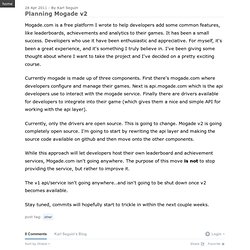 Mogade.com is a free platform I wrote to help developers add some common features, like leaderboards, achievements and analytics to their games. It has been a small success. Developers who use it have been enthusiastic and appreciative.
Planning Mogade v2
Karl Seguin
MongoDB Interactive Tutorial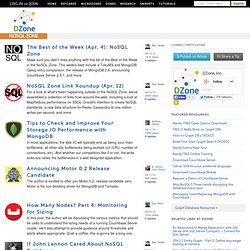 NoSQL Zone | DZone
Eric Genesky Introducting Riak The following is an 8-minute introduction to Riak from Engine Yard, and it is presented by Edward Chiu, a deployment engineer. Ben Wen
Getting started with Multiprocessing in Python Multiprocessing in Python is pretty easy given the amount of work Python is doing for you behind the scenes. Today I'll show you a few example to get started with Python 2.7.x multiprocessing.
Giant Flying Saucer | Programming parlour tricks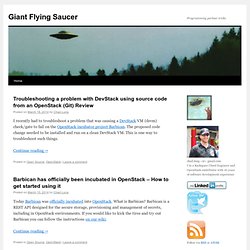 jsLINB_AJAX_Builder -- jsLINB Examples
DresdenOCL:Screencasts
Here you can find a number of screencasts showing how to use Dresden OCL. Getting Started Dresden OCL - Getting Started This screencast written by Lars Schütze and Ronny Marx introduces into the graphical user interface of Dresden OCL. It explains how to install Dresden OCL within Eclipse, how to load models and instances, how to parse OCL constraints and how to evaluate them.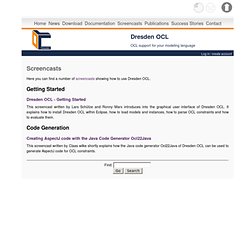 View Articles
i* Intentional STrategic Actor Relationships modelling - istar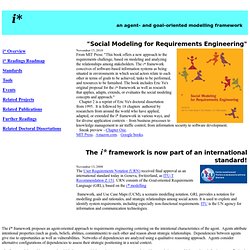 The i * framework proposes an agent-oriented approach to requirements engineering centering on the intentional characteristics of the agent. Agents attribute intentional properties (such as goals, beliefs, abilities, commitments) to each other and reason about strategic relationships. Dependencies between agents give rise to opportunities as well as vulnerabilities. Networks of dependencies are analyzed using a qualitative reasoning approach.
mongodb-user | Google Groupes
The Organization Modelling Environment (OME) is a general, goal-oriented and/or agent-oriented modeling and analysis tool. It provides users with a graphical interface to develop models, and supports access to a powerful knowledge base that allows for sophisticated computer-aided analysis. This tool is intended to provide software developers with a clear link between the requirements, specification and architectural design phases of development. Attention is also being placed on this use of this tool in business process reengineering. OpenOME integrates an improved version of OME with other tools to support goal-oriented, agent-oriented and aspect-oriented requirements engineering in software development ( Eclipse ), conceptual modeling ( Protégé ) and other graph editing ( Visio ) environments. WikiWishList - what plugins should be available?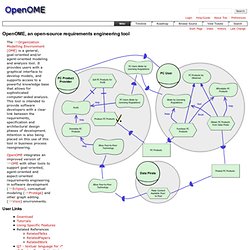 OpenOME
GRL
Matt Might
Online Diagramming tool - Mindmap demo using Flowchart.com API.
Lens Culture FotoFest Paris organise, durant trois jours, des lectures de portfolios et des rendez-vous individuels entre photographes et experts interna-tionaux du monde de la photographie. En 2011, plus de 200 photographes et experts, venant de 36 pays différents, ont participé à ces rencontres. Ce fut un véritable succès ! Cet événement donne à tous les participants l'opportunité d'échanger, de renforcer son réseau et de confronter son regard. Les photographes présents obtiennent une expertise constructive et appropriée à leur travail photographique.
Lens Culture FotoFest Paris 2011 FR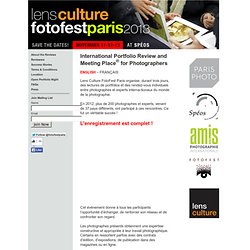 DEVELOP Tube on Vimeo
The Life of Peasants in Armenia by Mery Agakhanyan was part of Multimedia Night: Women in Multimedia, curated by Laura De Marco and Erica McDonald for Arte fiera, at Spazio Labo'|Center of Photography tinyurl.com/spaziolabo in Bologna, Italy, 1/28/2012. Women in Multimedia is a rich selection of multimedia projects by some of the most important women photographers on the international scene. Multimedia Night: Women in Multimedia was realized in collaboration with Slideluck Potshow slideluckpotshow.com/ , Daylight Magazine daylightmagazine.org/ , FlakPhoto.com flakphoto.com/ , Prospekt prospekt.it/ and DEVELOP vimeo.com/channels/developphoto - with special thanks to Food For Your Eyes foodforyoureyes.tumblr.com , the Vivian Maier/John Maloof Collection and Panos Pictures. See other pieces included in the event: vimeo.com/album/1823033 The Life of Peasants in Armenia: Mery Agakhanyan documented life in small villages throughout Armenia.
Adam Laiacano
Projects
Reputation Monitoring
Melanie's Posters and Graphics - DignidadRebelde.com
Jesus and I were invited by Mujeres Unidas y Activas and the United Farm Workers to support an action, through design, they hosted in Sacramento to highlight the exclusion of domestic workers and farmworkers from the National Labor Relations Act and to call for action on AB 1313, to provide overtime pay to farm workers after eight hours worked a day or 40 hours worked a week and AB 889, the California Domestic Workers Bill of Rights. The second measure of its kind in this country, AB 889 would finally end the exclusion of domestic workers from labor protections such as overtime and the right to rest breaks. AB 1313 and AB 889 are small but important steps to end these shameful exclusions.
Blog - DignidadRebelde.com
This Year So Far... This year we have been printing away, I have been keeping busy in the studio running some new editions as well as reprining some older pieces. I am sharing some process pics of tome of the print I have been working on and talk a little bit about the process that goes into producing a printe edition.