HTML
J'aime bien les histoires de plagiat. Je me délecte toujours quand je lis des histoires comme celles de Marc Maggiori, des "Simpalas", de Layervault contre Flat UI, les documents internes de Samsung expliquant tout ce qu'il faut recopier d'iOS, ou des développeurs de Candy Crush Saga. Récemment, deux histoires m'ont particulièrement intéressé. Tout d'abord, il y a l'histoire de Casey Neistat, un vidéaste américain, qui fin 2012 a eu l'idée de rendre une visite surprise à sa copine à l'autre bout du monde, et de filmer tout son périple au passage.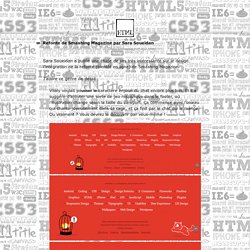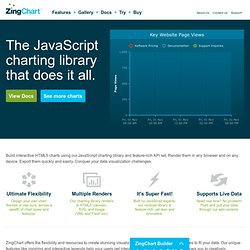 Build interactive HTML5 charts using our JavaScript charting library and feature-rich API set. Render them in any browser and on any device. Export them quickly and easily. Conquer your data visualization challenges. ZingChart offers the flexibility and resources to create stunning visualizations. We offer over 100 chart types to fit your data.
Patternizer - HTML5 Canvas Pattern Generator Tool
XFN™ (XHTML Friends Network) is a simple way to represent human relationships using hyperlinks. In recent years, blogs and blogrolls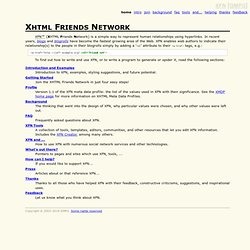 The WebGL Globe is an open platform for geographic data visualization. We encourage you to copy the code, add your own data, and create your own. If you do create your own globe, please share it with us. We will post our favorite links below.
WebGL Globe
We recently built an HTML5 audio player for Tim Van Damme's The Box, a new podcast where he interviews people who make cool stuff. Tim wanted an HTML5 audio player on the site, and we put together some jQuery to hook up the player interface he designed. In this article we'll run through the code to explain how it works, covering a few caveats along the way. Here's the player interface, and the markup for it.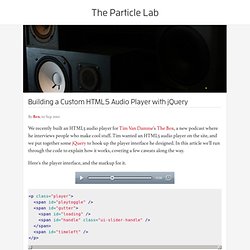 In my previous post, I omitted discussion of how stORM works in the interest of getting the word out about my new DAO tool for Android. In the current post, we'll take a deeper look at the code generated by the stORM annotation processor. DbFactory class Let's start with the root of all runtime activity, the DbFactory class. This class is generated from your DatabaseHelper class annotated with @Database.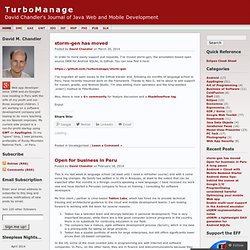 TurboManage
Lawnchair: Simple JSON Storage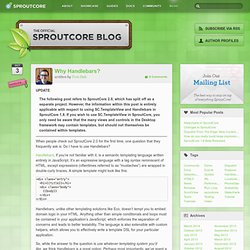 The following post refers to SproutCore 2.0, which has split off as a separate project. However, the information within this post is entirely applicable with respect to using SC.TemplateView and Handlebars in SproutCore 1.8. If you wish to use SC.TemplateView in SproutCore, you only need be aware that the many views and controls in the Desktop framework may contain templates, but should not themselves be contained within templates. When people check out SproutCore 2.0 for the first time, one question that they frequently ask is: Do I have to use Handlebars?
Handlebars – SproutCore
HTML5 Playground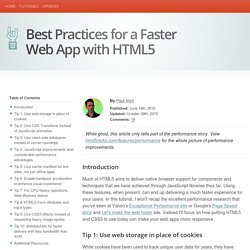 While good, this article only tells part of the performance story. View html5rocks.com/features/performance for the whole picture of performance improvements. Introduction Much of HTML5 aims to deliver native browser support for components and techniques that we have achieved through JavaScript libraries thus far.
Less is a CSS pre-processor, meaning that it extends the CSS language, adding features that allow variables, mixins, functions and many other techniques that allow you to make CSS that is more maintainable, themable and extendable. Less runs inside Node, in the browser and inside Rhino. There are also many 3rd party tools that allow you to compile your files and watch for changes.