HTML
Aides à la navigation / Quickbar
Patternizer - HTML5 Canvas Pattern Generator Tool
XFN™ ( X HTML F riends N etwork) is a simple way to represent human relationships using hyperlinks. In recent years, blogs and blogrolls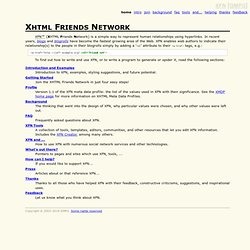 The WebGL Globe is an open platform for geographic data visualization. We encourage you to copy the code, add your own data, and create your own. If you do create your own globe, please share it with us . We will post our favorite links below.
WebGL Globe
Building a Custom HTML5 Audio Player with jQuery « Neutron Creations
? tweets | tweet this Written by Ben on 02.09.2010
TurboManage
Technical Overview : Dart : Structured web programming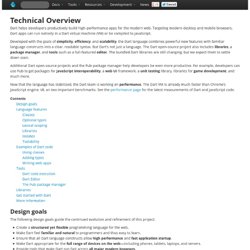 Dart helps developers productively build high-performance apps for the modern web. Targeting modern desktop and mobile browsers, Dart apps can run natively in a Dart virtual machine (VM) or be compiled to JavaScript. Developed with the goals of simplicity , efficiency , and scalability , the Dart language combines powerful new features with familiar language constructs into a clear, readable syntax.
Lawnchair: Simple JSON Storage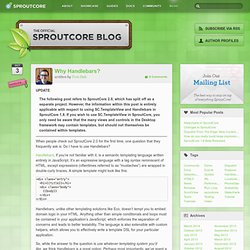 The following post refers to SproutCore 2.0, which has split off as a separate project. However, the information within this post is entirely applicable with respect to using SC.TemplateView and Handlebars in SproutCore 1.8. If you wish to use SC.TemplateView in SproutCore, you only need be aware that the many views and controls in the Desktop framework may contain templates, but should not themselves be contained within templates. When people check out SproutCore 2.0 for the first time, one question that they frequently ask is: Do I have to use Handlebars?
Handlebars – SproutCore
HTML5 Playground
HTML5 Rocks - Best Practices for a Faster Web App with HTML5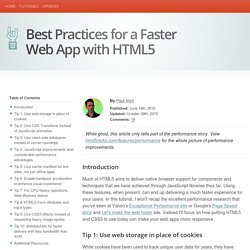 Introduction Much of HTML5 aims to deliver native browser support for components and techniques that we have achieved through JavaScript libraries thus far. Using these features, when present, can end up delivering a much faster experience for your users. In this tutorial, I won't recap the excellent performance research that you've seen at Yahoo's Exceptional Performance site or Google's Page Speed docs and Let's make the web faster site.