Design industriel
Get flash to fully experience Pearltrees
Designer Ed Chew takes a green step in the right direction with the TetraBox lamp, a light object made from discarded drink packets that would have otherwise ended up in landfills already packed to the brim. The design is achieved by unfolding the packets and refolding them into hexagonal and pentagonal sections that are then pieced together to form a geodesic sphere or any other desired shape. Here, the Epcot-like ball makes an attractive overhead light and casts an impressive web of shadows and shapes on the surrounding space.
How do we do it? Some may call it magic, but really successful product development is the marriage of creativity , market and product understanding and technical know how . By following a five phase process for product development, we produce award winning designs that create product envy.
Braun GmbH, formerly Braun AG, is a German consumer products company based in Kronberg, Germany. From the mid-1950s, the Braun brand was closely linked with the concept of German modern industrial design and its combination of functionality and technology.
Created by Dave Hakkens .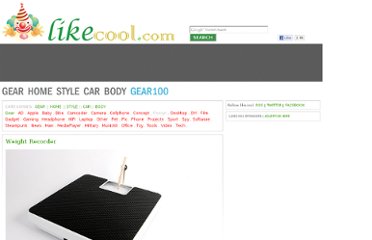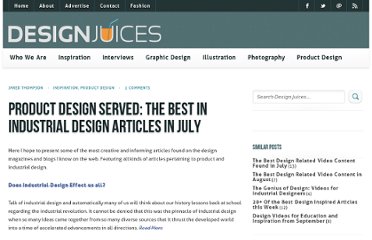 Here I hope to present some of the most creative and informing articles found on the design magazines and blogs I know on the web. Featuring all kinds of articles pertaining to product and industrial design. Does Industrial Design Effect us all?
Admire the label art, open the bottle, drink the wine, put a stopper in, then consume the rest later … and then what? While a true collector might still keep the empty glass around, most of us then dispose of the leftover container and move on. Here are some illuminating reasons to think twice before recycling them right away. (Instructions for the above DIY outdoor wine bottle wooden-wall torch at Design Sponge ). More than decor, candles can add nice mood lighting to a space – particularly when filtered through dark greens and browns of a glass wine bottle. Probably for safety reasons you do not find many home bottle cutter kits these days unless they are vintage/used ones – but find one and you can make any kind of customized, personalized, faux-engraved gift you want as the pictures above illustrate.
1ℓimit faucet doesn't necessarily changes how we physically interact with faucets but will definitely impact our behavior and environmental awareness when using water.
Posted on July 20, 2011 by Themethodcase The Bend is a modern electric moped which offers urban dwellers the riding experience of a motorcycle with the ownership experience of a bicycle.