Design industriel
Liquid to Light! :: Design of the future
Rocketship - Industrial & Product Design - Process
Braun GmbH, formerly Braun AG, is a German consumer products company based in Kronberg, Germany. From the mid-1950s, the Braun brand was closely linked with the concept of German modern industrial design and its combination of functionality and technology. In 1956, Braun created its first design department, headed by Dr. Fritz Eichler, who instituted a collaboration with the Ulm School of Design to develop a new product line. Amazing pieces of industrial design that still today remain fresh, true classics that have survived the test of time. In 1956 the company introduced its famous SK4 record player ('Snow White's Coffin'), designed by a youthful Dieter Rams together with the pioneer of system design Hans Gugelot.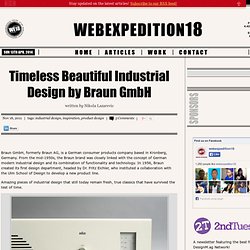 Timeless Beautiful Industrial Design by Braun GmbH | webexpedition18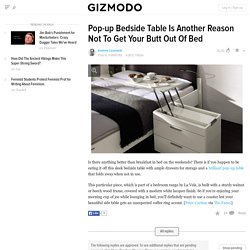 Pop-up Bedside Table Is Another Reason Not To Get Your Butt Out Of Bed
Neat. A couple of things spring to mind. 1) Does it have wheels so you can easily move it out from the wall? 2) If you keep a clock radio, bedside lamp, iPhone charger, etc, etc on your nightstand, this woudn't work so well (I notice that the bed itself has a built-in reading light in the photo). 3) I notice that the handle area where you raise the table appears to be on the side opposite the bed.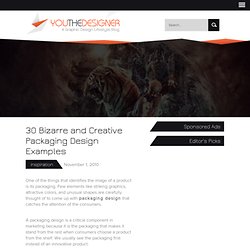 Inspiration November 1, 2010 One of the things that identifies the image of a product is its packaging. Few elements like striking graphics, attractive colors, and unusual shapes are carefully thought of to come up with packaging design that catches the attention of the consumers. A packaging design is a critical component in marketing because it is the packaging that makes it stand from the rest when consumers choose a product from the shelf.
Modern Single Handle Waterfall Bathroom Vanity Vessel Sink LED Faucet, Chrome: Home Improvement
Industrial Design in the Design Directory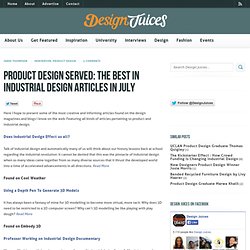 Here I hope to present some of the most creative and informing articles found on the design magazines and blogs I know on the web. Featuring all kinds of articles pertaining to product and industrial design. Does Industrial Design Effect us all?
Product Design Served: The Best in Industrial Design Articles in July | Design Juices
blog: Understanding Industrial Design
Admire the label art, open the bottle, drink the wine, put a stopper in, then consume the rest later … and then what? While a true collector might still keep the empty glass around, most of us then dispose of the leftover container and move on. Here are some illuminating reasons to think twice before recycling them right away.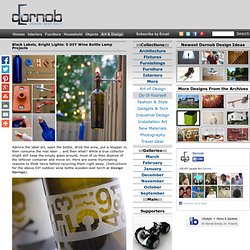 Faucet that allows only 1 liter of water - Seoul Colors - StumbleUpon
1ℓimit faucet doesn't necessarily changes how we physically interact with faucets but will definitely impact our behavior and environmental awareness when using water. Designers Yonggu Do, Dohyung Kim & Sewon Oh realized that we use approximately 6 liters of water per second and came up with a much more environmentally friendly faucet design that allows the user to use only 1 liter of water before it is refilled. Although the water is refilled whenever the user closes the faucet, it still effectively transforms our behavior when spending water and creates environmental awareness by forcing this "1 limit". via Yanko
The Bend - Modern electric Moped - Erik Askin : The Method Case
Posted on July 20, 2011 by Themethodcase The Bend is a modern electric moped which offers urban dwellers the riding experience of a motorcycle with the ownership experience of a bicycle. With the Bend we looked to revitalize the moped with a modern electric drivetrain and materials, while still evoking the style and emotion of the past. Mopeds, which are traditionally powered by 50cc 2 stroke motors and have pedals, were popular during the 70′s and 80′s during the oil crisis. Utilizing a rear electric hub from an ebike and lithium ion battery, we created a vehicle that was both fun and efficient. When we approached this project, we immersed ourselves in bike, moped, and motorcycle culture talking to riders, riding different types of vehicles, and observing what worked and what didn't.