Pictures
Incredible Space Pics from ISS by NASA astronaut Wheelock. Go Discovery!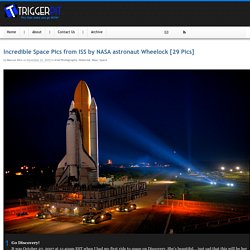 It was October 23, 2007 at 11:40am EST when I had my first ride to space on Discovery. She's beautiful… just sad that this will be her last voyage. Hubble Picture - 10,000 galaxies. Visualizing The Size And Scale Of Our World. Wallpaper - StumbleUpon.
Galaxy. The Size Of Our World.
---