Health/Body/Image
Speed Up Your Metabolism. Not happy with the metabolism you've got?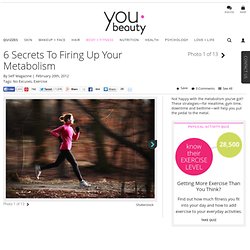 These strategies—for mealtime, gym time, downtime and bedtime—will help you put the pedal to the metal. Pick protein "Protein is the building block of muscle," says Roberta Anding, R.D., a spokeswoman for the Academy of Nutrition and Dietetics (formerly the American Dietetic Association). "The more lean muscle you have, the more calories you expend. " Triple Max Tons: Easy Holiday Hair. Side Chignon 1.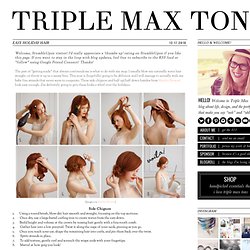 Using a round brush, blow-dry hair smooth and straight, focusing on the top sections. 2. Once dry, use a large-barrel curling iron to create waves from the ears down. The kitchen spa. Help your skin survive unpredictable weather with these two essential steps: exfoliation and moisturization.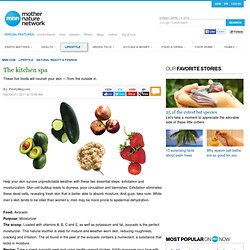 Skin-cell buildup leads to dryness, poor circulation and blemishes. Exfoliation eliminates these dead cells, revealing fresh skin that is better able to absorb moisture. 137 Ways to Pamper Yourself, Lift Your Spirits, or Recharge Your Life : Parentables - StumbleUpon. Photo: tibchris / Creative Commons Is your tension helmet screwed on too tightly?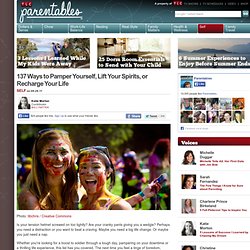 Are your cranky pants giving you a wedgie? Perhaps you need a distraction or you want to beat a craving. Maybe you need a big life change. Workout Routine.
---