Impact Investing
Omidyar Network | ON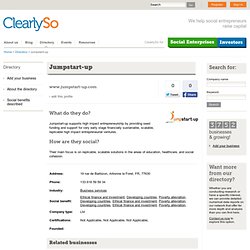 www.jumpstart-up.com
Social Business: Jumpstart-up
J.P. Morgan and the GIIN release new impact investing research Perspectives on Progress , the latest report by J.P.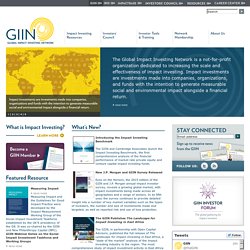 Vision | Jumpstart-up
Investing for Good | investments that inspire
Marmanie ~ Impact Investing & Advisory
Calvert Foundation
Global Alliance - For Banking on Values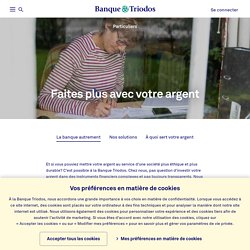 Parce que nous pensons que la croissance ne peut plus se faire au détriment de l'environnement, nous finançons des projets qui proposent des solutions durables et renouvellent nos modes de vie et de consommation. Plus sur l'alimentation et l'agriculture bio Plus sur l'energie et le climat Nous pensons que l'épanouissement par les arts et la culture, l'éducation et la formation pour tous, le droit à la santé et à une vieillesse digne et entourée sont des droits fondamentaux. Nous finançons les projets collectifs et des initiatives privées qui améliorent la qualité de vie. Plus sur l'art et la culture
Triodos
xigi.net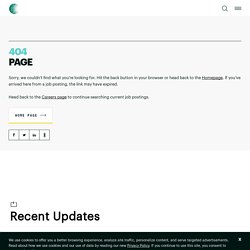 Harnessing the Power of Impact Investing :: The Rockefeller Foun
It's going to take far more money than all the philanthropies and governments have at their disposal to make a significant impact on improving the lives of all the poor and vulnerable people in the world. Impact Investing— which helps address social and/or environmental problems while also turning a profit—could unlock substantial for-profit investment capital to complement philanthropy in addressing pressing social challenges. Our Strategy The Foundation's Harnessing the Power of Impact Investing initiative aims to overcome the major obstacle to the growth of the Impact Investing industry by:
Aspen Network of Development Entrepreneurs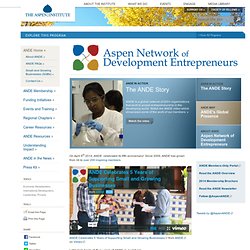 Registration now open for ANDE's London Member Meeting! ANDE London Member Meeting and Anniversary Celebration 2013 April 9th, 2013 Shell Foundation Headquarters, London, U.K. ANDE will return to London for our fourth anniversary.
RSF Social Finance