Laughable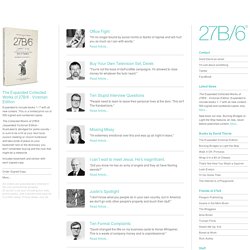 Avaliable Now. More articles, more emails, more everything. I'll Go Home Then; It's Warm and Has Chairs contains all new, never before published material by David Thorne, the author of 27bslash6.com and the New York Times best selling book, The Internet is a Playground. Order your copy today...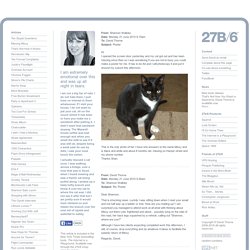 From: Shannon WalkleyDate: Monday 21 June 2010 9.15amTo: David ThorneSubject: Poster Hi I opened the screen door yesterday and my cat got out and has been missing since then so I was wondering if you are not to busy you could make a poster for me. It has to be A4 and I will photocopy it and put it around my suburb this afternoon. This is the only photo of her I have she answers to the name Missy and is black and white and about 8 months old. missing on Harper street and my phone number. Thanks Shan. From: David ThorneDate: Monday 21 June 2010 9.26amTo: Shannon WalkleySubject: Re: Poster
"4 Awkward Moments in Facebook "Likes"" by Brian Murphy - CollegeHumor Article
Historic LOLs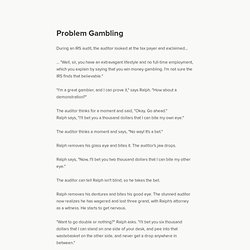 During an IRS audit, the auditor looked at the tax payer and exclaimed... ... "Well, sir, you have an extravagant lifestyle and no full-time employment, which you explain by saying that you win money gambling. I'm not sure the IRS finds that believable."
Revolutionary Cartoon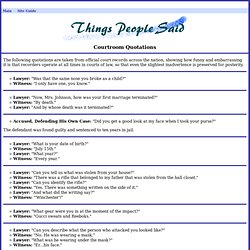 The following quotations are taken from official court records across the nation, showing how funny and embarrassing it is that recorders operate at all times in courts of law, so that even the slightest inadvertence is preserved for posterity. Lawyer: "Was that the same nose you broke as a child?"Witness: "I only have one, you know."