Business Blogs
Fog Creek Professional Ladder. By Joel Spolsky Friday, February 13, 2009 The Fog Creek Professional Ladder determines your base salary.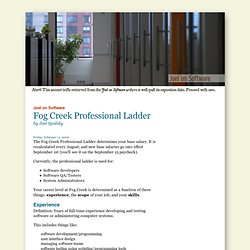 It is recalculated every August, and new base salaries go into effect September 1st (you'll see it on the September 15 paycheck). Books for Startups. See the "Startup Tools" Tab for Tools and Blogs.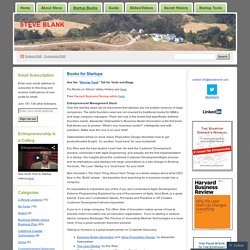 For Books on Silicon Valley History see here Free Harvard Business Review article here Entrepreneurial Management StackOver the last few years we've discovered that startups are not smaller versions of large companies. Baruwa vs mailwatch. 10 Must Read Blogs for Entrepreneurs (2012 Edition) Almost three years ago we posted "10 Blogs Entrepreneurs Need to Be Reading" and to this day it has remained the most popular post on the Grasshopper blog.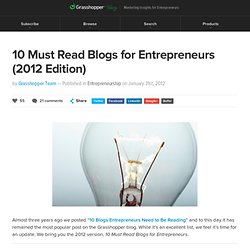 While it's an excellent list, we feel it's time for an update. We bring you the 2012 version, 10 Must Read Blogs for Entrepreneurs. 1. For Entrepreneurs Link: Perfect-Landing-Page-lrg.png (PNG Image, 900 × 2240 pixels) SaaS Blog - Chaotic Flow by Joel York - Cloud Blog. 2X Entrepreneur Turned Venture Capitalist | Both Sides of The Table.