Business Blogs
Fog Creek Professional Ladder
by Joel Spolsky Friday, February 13, 2009 The Fog Creek Professional Ladder determines your base salary. It is recalculated every August, and new base salaries go into effect September 1st (you'll see it on the September 15 paycheck).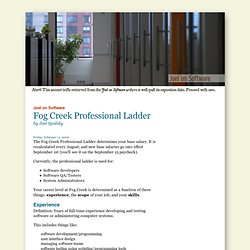 See the "Startup Tools" Tab for Tools and Blogs. For Books on Silicon Valley History see here Free Harvard Business Review article here Entrepreneurial Management StackOver the last few years we've discovered that startups are not smaller versions of large companies.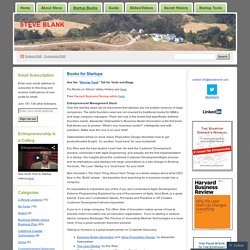 baruwa vs mailwatch
Almost three years ago we posted "10 Blogs Entrepreneurs Need to Be Reading" and to this day it has remained the most popular post on the Grasshopper blog. While it's an excellent list, we feel it's time for an update. We bring you the 2012 version, 10 Must Read Blogs for Entrepreneurs. 1. For Entrepreneurs Link: http://www.forentrepreneurs.com/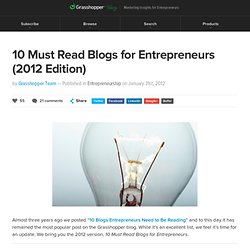 Perfect-Landing-Page-lrg.png (PNG Image, 900 × 2240 pixels)
SaaS Blog - Chaotic Flow by Joel York - Cloud Blog
We are witnessing a dramatic change in the way SaaS businesses are managed. While SaaS financial metrics, such as recurring revenue, acquisition cost, service cost, churn, growth and lifetime value have dramatically increased our understanding of the economics of SaaS businesses, they have proven inadequate for managing them. As useful as they may be, SaaS financial metrics look at the past, not the future. They can tell you that you have a problem with churn, but they cannot tell you what you should do about it.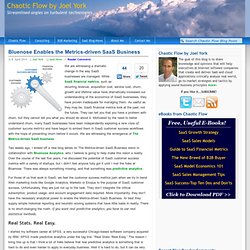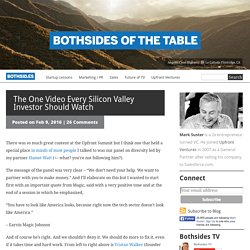 One of the interesting things about being a VC is that you often see companies in transition. If you're an early investor like I am that often means writing the first $2-3 million check into a business that previously had either survived on fumes or on a $500,000 angel round. I also see companies as they move from having taken $1-5 million from me to their next round where they raise $8-15 million from Series B investors and sometimes I lead at this round (we're stage agnostic but 80% of our deals are seed & A). Moving from a company that had less resources (and presumably by the time they're raising depleted resources) to a company with newfound resources can be telling. I have seen many companies raise their first $3 million and still act like a company that has no resources at all.