Quilting
Beginner's Quilting Tutorial Series - Goal & Schedule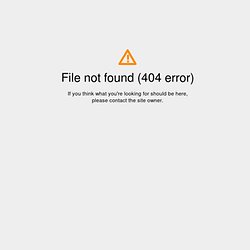 Tomorrow we are going to begin the much anticipated Beginners Quilting Tutorial Series. Every Tuesday for a few months or so we will be going through the all important basics of quilting. For this series we will be making the Easy Pezzy Crib Quilt! You are welcome to make the exact same quilt, create your own version with your own fabric, or just follow along by reading! If you already know the basics of quilting, and would just like the tutorial/pattern for the Easy Pezzy Crib Quilt, than you can head over to the Moda Bakeshop , for my tutorial. This is my very first Moda Recipe for the Moda Bakeshop , and I am officially a Moda Chef, how cool is that :) I have used quite a few of the tutorials on the Moda Bakeshop and would have never guessed I would have my own tutorial on there!
Disney princess quilt | Shop disney princess quilt sales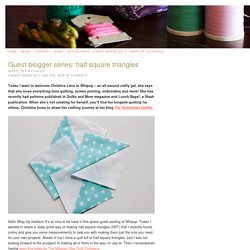 Guest blogger series: half square triangles
Today I want to welcome Christina Lane to Whipup – an all around crafty gal, she says that she loves everything from quilting, screen printing, embroidery and more! She has recently had patterns published in Quilts and More magazine and Lunch Bags!, a Stash publication. When she's not creating for herself, you'll find her longarm quilting for others. Christina loves to share her crafting journey at her blog The Sometimes Crafter. Hello Whip-Up readers!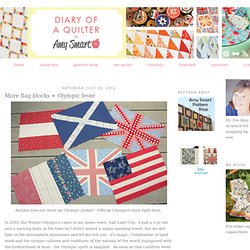 Anyone else out there an Olympic junkie? Official Olympics nerd right here. In 2002 the Winter Olympics came to my home town, Salt Lake City.
More flag blocks + Olympic fever
quilting_guide
Fold your fabric selvage to selvage and place it on the cutting mat with the fold at the bottom and the selvages at the top. Note : You will not be using the grid on your cutting mat to measure where to cut so it doesn't matter where you place the fabric in relation to that grid. Place the 12.5-inch square ruler along the bottom of the fold, with it's left edge about 1.5-inches from the left edge of the fabric.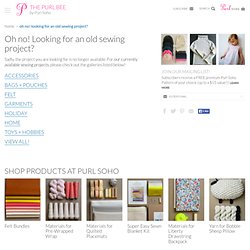 Using a Rotary Cutter
Diary of a Quilter - a quilt blog
DIY "Pillowcase" Baby Dress Pattern
"Pillowcase" dresses are popular because they are so simple to make, the measurements aren't super important, and they can grow with baby from a dress into a top.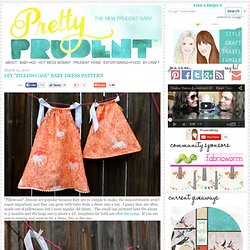 Patty Young from Modkid shares this fun MODKID Yoga Skirt Tutorial with us today.
Yoga Skirt Tutorial (Toddler + Child + Women)
How to Sew with Bias Tape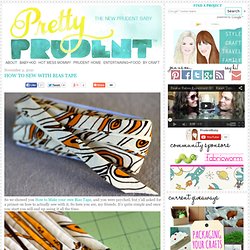 So we showed you How to Make your own Bias Tape , and you were psyched, but y'all asked for a primer on how to actually sew with it.
Montessori%20Childs%20Apron
popover sundress: free downloadable pattern | Blog | Oliver + S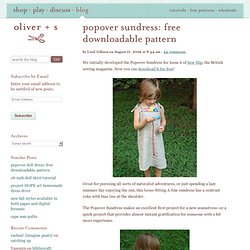 We initially developed the Popover Sundress for Issue 6 of Sew Hip , the British sewing magazine. Now you can download it for free ! Great for pursuing all sorts of naturalist adventures, or just spending a lazy summer day enjoying the sun, this loose-fitting A-line sundress has a contrast yoke with bias ties at the shoulder.
superhero-cape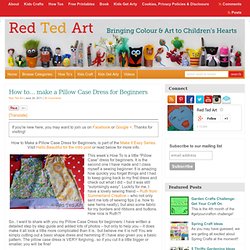 How to… make a Pillow Case Dress for Beginners
If you're new here, you may want to join us on Facebook or Google + . Thanks for visiting!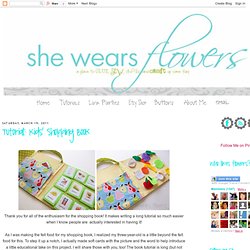 she wears flowers: Tutorial: Kids' Shopping Book
Thank you for all of the enthusiasm for the shopping book!
Oliver+SLazyDaysSkirt