Quilting
Disney princess quilt | Shop disney princess quilt sales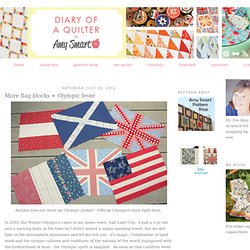 Anyone else out there an Olympic junkie? Official Olympics nerd right here. In 2002 the Winter Olympics came to my home town, Salt Lake City.
More flag blocks + Olympic fever
quilting_guide
Using a Rotary Cutter
Diary of a Quilter - a quilt blog
DIY "Pillowcase" Baby Dress Pattern
"Pillowcase" dresses are popular because they are so simple to make, the measurements aren't super important, and they can grow with baby from a dress into a top.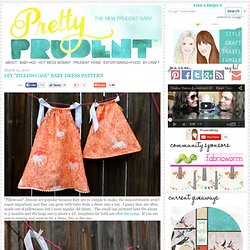 Patty Young from Modkid shares this fun MODKID Yoga Skirt Tutorial with us today. You may already be a fan of Patty's cute Modkid sewing patterns. Now you can add a series of these great skirts to your wardrobe with Patty's tutorial and some of her beautiful, new knits! New Knits by Patty Young for Michael Miller are available for preorder in the shop. We'll begin shipping these orders on 6/28. Enjoy Patty's tutorial today!
Yoga Skirt Tutorial (Toddler + Child + Women)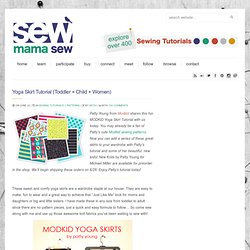 How to Sew with Bias Tape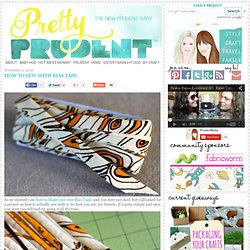 So we showed you How to Make your own Bias Tape, and you were psyched, but y'all asked for a primer on how to actually sew with it.
Montessori%20Childs%20Apron
popover sundress: free downloadable pattern | Blog | Oliver + S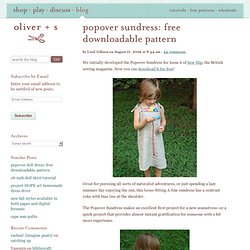 We initially developed the Popover Sundress for Issue 6 of Sew Hip, the British sewing magazine. Now you can download it for free! Great for pursuing all sorts of naturalist adventures, or just spending a lazy summer day enjoying the sun, this loose-fitting A-line sundress has a contrast yoke with bias ties at the shoulder.
superhero-cape
To view the free patterns that I've created, please see the buttons on the right sidebar.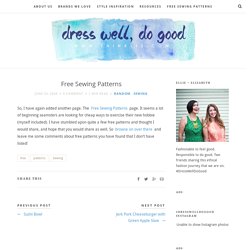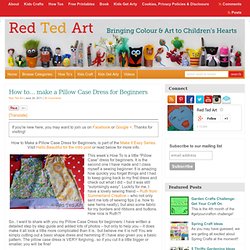 How to… make a Pillow Case Dress for Beginners
If you're new here, you may want to join us on Facebook or Google +. Thanks for visiting!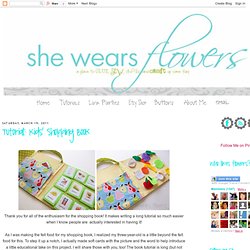 she wears flowers: Tutorial: Kids' Shopping Book
Thank you for all of the enthusiasm for the shopping book!
Oliver+SLazyDaysSkirt