Anime
AnimeFreak
Anime means Japanese animation. The most well known series are Naruto, Bleach, Pokemon and Dragon Ball Z. Do not forget, each title has different genre and different tastes Animefreak.TV is an Anime Streaming site to Watch Anime Online Free. We are serving over 10000 anime episodes and we add new Animes daily! We update airing anime series right after it has released.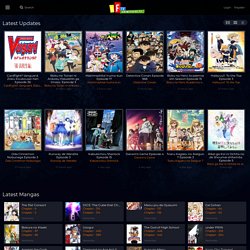 ReyAnime
Yato es un dios menor cuyo sueño es tener una gran cantidad de seguidores que lo adoren y recen plegarias por él. Desafortunadamente, su sueño está lejos de hacerse realidad, ya que no tiene ni siquiera un solo santuario dedicado a él. Para empeorar las cosas, la única socia que tenía para ayudar a resolver los problemas de la gente acaba de renunciar. Su divina suerte sólo podría cambiar cuando se tropieza con Iki Hiyori, quien le salva la vida. Este hecho deja a Hiyori en un buen lío también, por lo que se quedará a su lado hasta que su problema se resuelva.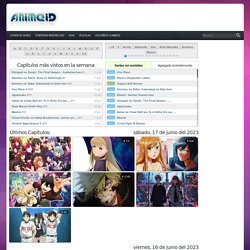 AnimeID.com
En un mundo después de la muerte, los ángeles luchan por su fe y futuro, Yuri la lider del Shinda Sekai Sensen (SSS), se revela contra Dios quien la destino a tener una vida irrazonable. Por otro lado esta Tenshi, el presidente del consejo estudiantil para el mundo después de la muerte, lucha contra los miembros de la SSS. Los miembros de la SSS usan armas para la batalla en contra de los ángeles que aprovechan de sus poderes sobrenaturales.
Angel Beats