OP Extentions
Content Management Systems. Open source content management system for websites, magazines or on-line portal solutions.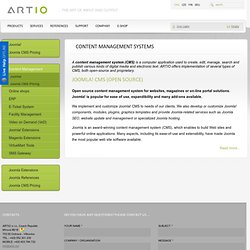 Joomla! Is popular for ease of use, expandibility and many add-ons available. We implement and customize Joomla! CMS to needs of our clients. Search. Resume and Professional Recommendations, Groups and Discussions If you're running a social network for professionals using community builder, this is the component for you.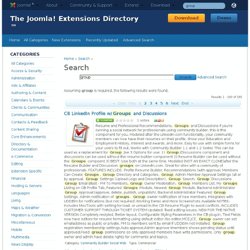 Modeled after the LinkedIn.com functionality, your community members can now have their resumes on their profile. Show your Education and Employment History, Interest and Awards, and more. Joomla Templates, Extensions, and Training - Joomlashack. Download Kunena.
---