Omnigraffle
Resize Box to Text but Keep Proportion
Text "resize to fit" isn't doing it.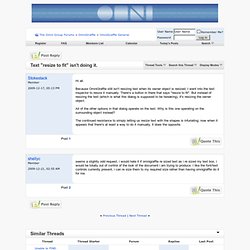 Hi all. Because OmniGraffle still isn't resizing text when its owner object is resized, I went into the text inspector to resize it manually. There's a button in there that says "resize to fit".
On Oct 27, 2005, at 14:26, Geoffrey Whittall wrote: In Graffle 4, when using the Outliner to create a Graffle document, is it possible to create setting that will always make an enclosing shape big enough to hold the text placed within it, without arbitrarily splitting words into parts and shifting the second part down a line? Certainly!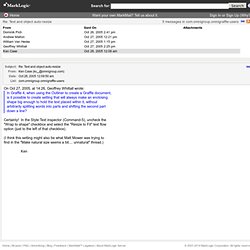 Re: Text and object auto-resize - Ken Case - com.omnigroup.omnigraffle-users