Education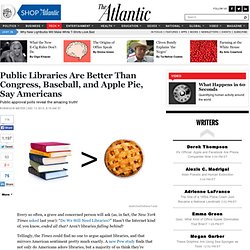 Every so often, a grave and concerned person will ask (as, in fact, the New York Times asked last year): "Do We Still Need Libraries?"
Public Libraries Are Better Than Congress, Baseball, and Apple Pie, Say Americans - Robinson Meyer
University and School Home Pages Adventist Colleges
College Home Pages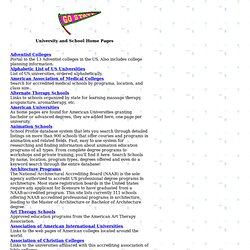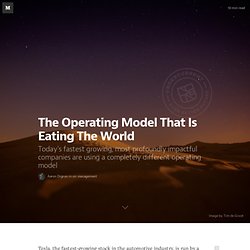 Tesla, the fastest-growing stock in the automotive industry, is run by a software engineer. Amazon has a market cap three times bigger than Target, even though it operates at a loss.
The Operating Model That Is Eating The World — on management — Medium
he Operating Model That Is Eating The World — on management — Medium
The crazy thing is that we parents too often obsess about did they learn this or this or this which are all items spread all over the board, and our kids don't tend to learn, really learn, things by spreading out, but by going deep into an interest. And they will learn the basics we're so concerned about by going deep.
The Worry That Your Unschooler Isn't Learning What He Should Be Learning - Unschoolery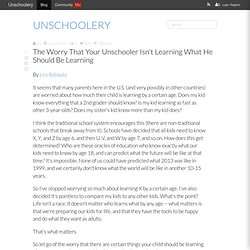 Unschoolery
In August, leaders from more than 50 schools from around the country will gather at Yale to hear a simple but profound message — emotions matter in the classroom. The training session will be the largest ever held by the Yale Center for Emotional Intelligence, which has built a sophisticated, science-based program that is anchored in the seminal work of now Yale University President Peter Salovey and fellow psychologist John D.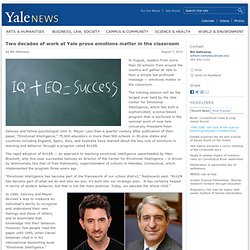 Two decades of work at Yale prove emotions matter in the classroom
The Surprisingly Simple Change That Totally Turned One School Around
Want To Create A Great Education System? Just Do The Opposite Of What America Does.
How costly is the decision to drop out of high school? Consider a few figures about life without a diploma: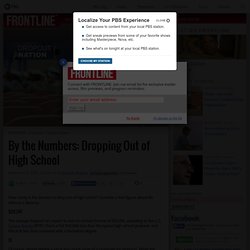 By the Numbers: Dropping Out of High School | Dropout Nation | FRONTLINE
Godwin Higa, principal, Cherokee Point Elementary School Two kindergarteners at Cherokee Point Elementary School in San Diego's City Heights neighborhood get into a fight on the playground. Their teacher sends them to the principal's office.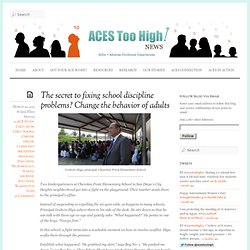 The secret to fixing school discipline problems? Change the behavior of adults « ACEs Too High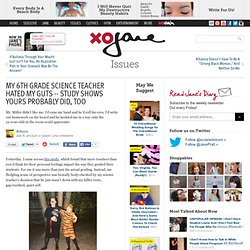 Yesterday, I came across this study, which found that more teachers than you'd think let their personal feelings impact the way they graded their students.
My 6th Grade Science Teacher Hated My Guts -- Study Shows Yours Probably Did, Too
Doodling is often frowned upon in meetings and classrooms, but now scientists say it might help you remember details in an otherwise boring presentation. The back-of-the-envelope speculation as to why?
Doodling Is Good For Your Noodle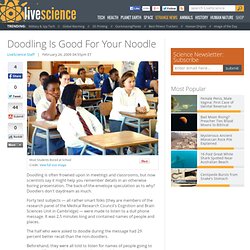 Apr
Listening to music in the classroom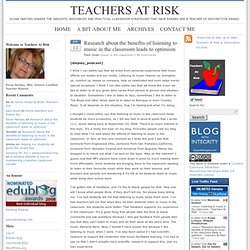 For many of you, school was 12 or more years of teachers and administrators deciding what was best for you, dictating exactly how you spent every minute of every day -- the result being that you absolutely hated each and every one of those minutes.
5 Things It Turns Out You Were Right to Hate About School
Effects of Bullying Last Into Adulthood, Study Finds
Victims of bullying at school, and bullies themselves, are more likely to experience psychiatric problems in childhood, studies have shown.
Education reports, statistics
iphone ipod education apps
Learning from Wonderful Lives - N. V. K. Baylis
younglives.com - "How to achieve your goals in life and how to enjoy the journey."
Washington State's League of Education Voters (LEV) produced this video about Lincoln High School, the alternative school in Walla Walla, WA, that took a different approach to school discipline and reduced its suspension rate by more than 85% percent over two years. LEV, founded in 2001 by parents, students,
Video shows how Walla Walla, WA, high school integrates resilience into school discipline « ACEs Too High
Lincoln High School in Walla Walla, WA, tries new approach to school discipline — expulsions drop 85% « ACEs Too High
Jim Sporleder, principal of Lincoln High School THE FIRST TIME THAT principal Jim Sporleder tried the New Approach to Student Discipline at Lincoln High School in Walla Walla, WA, he was blown away.