Humor on stumble
- StumbleUpon
Categorizing Criminals - StumbleUpon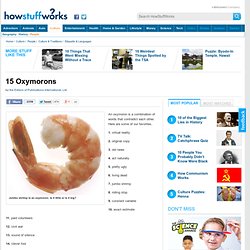 An oxymoron is a combination of words that contradict each other. Here are some of our favorites. 1. virtual reality
15 Oxymorons& - StumbleUpon
Courses for Men and Women Courses for Women Taught by men, for women. Courses for Men
Courses for Men and Women - StumbleUpon
Facts - interesting, provocative, well-seasoned One out of ten children in Europe are conceived on an IKEA bed. Antarctica is the only continent without reptiles or snakes. An eagle can kill a young deer and fly away with it. In the Caribbean there are oysters that can climb trees. Intelligent people have more zinc and copper in their hair.
True Facts #1 - StumbleUpon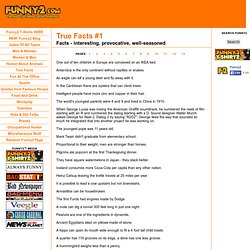 Turtle and apple by Vedran Vidak - StumbleUpon
Mobutu -- Dictator of the Democratic Republic of the Congo Born Joseph-Desire Mobutu, the Congolese general seized power in 1965. Mobutu thought of himself as some sort of demigod and forced the evening news to begin with a scene of him descending from the clouds -- and forbade the newscaster to mention anybody but him by name.
7 Modern Dictators Way Crazier Than You Thought Possible | Cracked.com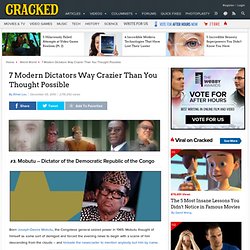 The Same Photograph At The Leaning Tower Of Pisa - All That Is Interesting - StumbleUpon