Home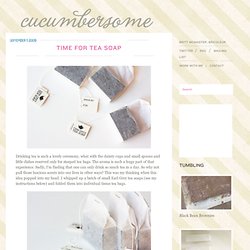 Drinking tea is such a lovely ceremony, what with the dainty cups and small spoons and little dishes reserved only for steeped tea bags. The aroma is such a huge part of that experience. Sadly, I'm finding that one can only drink so much tea in a day. So why not pull those luscious scents into our lives in other ways? This was my thinking when this idea popped into my head. I whipped up a batch of small Earl Grey tea soaps (see my instructions below) and folded them into individual tissue tea bags.
img_deluxe_verandah_popup.jpg (500×333)
ANALOG|DIALOG
As you probably already know, photography is the new graphic print. In the last few years everyone has been adorning their walls with graphic art prints and quotes, but that trend has faded and given room to a more interesting art form; photography. However, finding original photos that speak to you, and aren't already on the walls of all other homes, is quite a challenge.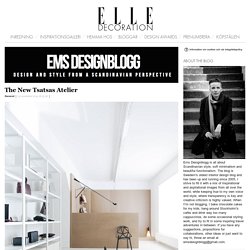 A couple of weekends ago I got to go to the "world's largest" architectural salvage fair, held out in Berkshire, not far from London. There was a variety of mostly large pieces: doors, floorboards, windows and other stone fragments and oddities taken from buildings, churches or barns that would be ideal if you were renovating a house from top to bottom! In no way was it the world's largest, however there was an interesting selection. Motivated hunters like my friends and I schlepped through the muddy field to try to find some deals or rescue a piece worthy of taking home. I almost left with a 1950s rocking horse, but it needed a bit too much work to be safe for my childrens' room. My friends found some old wooden crates and steel baskets that will find new uses in their flats.
interior divine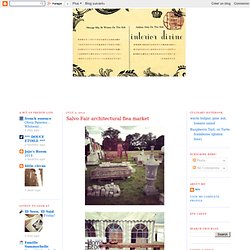 12856_EX1.jpg (350×460)
40434d1240427063-decorating-leather-sofa-march-17-2009-011.jpg (1600×1200)
We love ideas on how to reuse old tech, and have blogged some great ways to reuse old light bulbs before, including some rather nifty terrariums. This project from ReadyMade adds yet another use for the old light bulb, a bud vase. Using an old incandescent light bulb and 2 feet of 3/32-inch aluminum welding rod, Tim Park, has created a modern looking bud vase that is light on the wallet and high on design.