Accesories
Closet Design, Pictures, Remodel, Decor and Ideas - page 3. DIY Jar Relaxing Candle Holders. Jars are very nice for crafting – they are simple in using and there are a million of ideas to use them.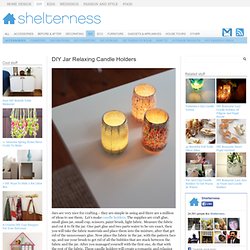 Let's make candle holders. The supplies are craft glue, small glass jar, small cup, scissors, paint brush, light fabric. Measure the fabric and cut it to fit the jar. One part glue and two parts water to be ore exact, then you will take the fabric materials and place them into the mixture, after that get rid of the unnecessary glue. Now place the fabric in the jar, with the pattern face up, and use your brush to get rid of all the bubbles that are stack between the fabric and the jar. 25 Cool Ideas To Display Family Photos On Your Walls. We've already showed you a bunch of cool ideas showing how you can hang your photos and art in creative ways.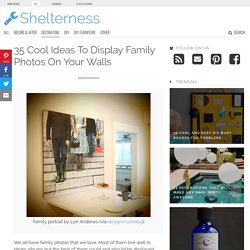 Now we're going to be more specific and show how you can organize family photos on your walls. In this gallery you'll find more than enough inspiration to make your own family photo display. Photos on walls are always great because they bring up memories and make these walls less boring so don't hesitate to try that out. 5 Great DIY Entry Tables With Tutorials. An entry table can easily become a great weekend project.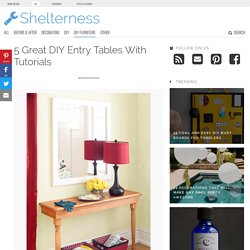 Most of them are much more easy to make than a dining or a coffee table. Besides, they are usually aren't that big so you won't need to spend a lot of money on materials. 55 Cool Shabby Chic Decorating Ideas. The main characteristic of shabby chic interior design is aged furniture.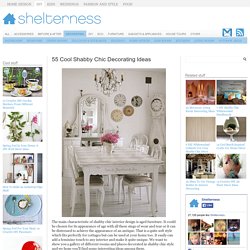 It could be chosen for its appearance of age with all these sings of wear and tear or it can be distressed to achieve the appearance of an antique. That is a quite soft style which fits perfectly for cottages but can be used at your home too. It easily can add a feminine touch to any interior and make it quite unique. We want to show you a gallery of different rooms and places decorated in shabby chic style and we hope you'll find some interesting ideas among them.
---