melisagarcia
Melisa Garcia
we wanted the you and me for ourselves.
Get flash to fully experience Pearltrees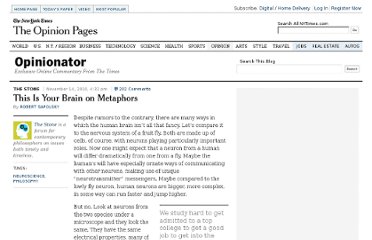 The Stone is a forum for contemporary philosophers on issues both timely and timeless. Despite rumors to the contrary, there are many ways in which the human brain isn't all that fancy. Let's compare it to the nervous system of a fruit fly. Both are made up of cells, of course, with neurons playing particularly important roles.