Unique products
Posted by Ray | 30 Sep 2011 | Comments (9)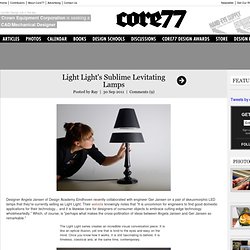 Designed by Mia Schmallenbach, the Deglon Meeting Knife Set won first prize in the 5th European Cutlery Design Awards. This set of sculptural, nested knives is practical, durable and a work of art.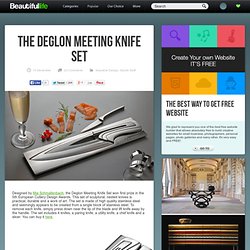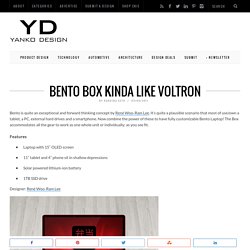 Bento Box Kinda Like Voltron
Quirky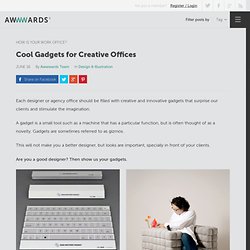 Each designer or agency office should be filled with creative and innovative gadgets that surprise our clients and stimulate the imagination. A gadget is a small tool such as a machine that has a particular function, but is often thought of as a novelty. Gadgets are sometimes referred to as gizmos.
Huey the Chameleon - a lamp that changes colors to match its surroundings - Image 3 of 4
Huey the Color Copying Chameleon Lamp identifies any color that it's placed on, then glows in that color (All images courtesy ThinkGeek) Image Gallery (4 images) Suppose you just love the sage green color of your new desk blotter, and think "If only I could instantly make my whole office this color."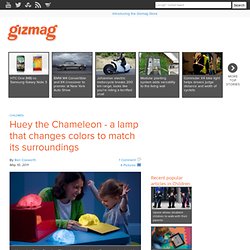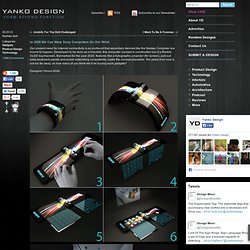 In 2020 We Can Wear Sony Computers On Our Wrist Our present need for internet connectivity is so profound that secondary devices like the Nextep Computer are bound to happen. Developed to be worn as a bracelet, this computer concept is constructed out of a flexible OLED touchscreen.
This is the coolest thing you've seen this week.
What A Wave The Eaux Eaux sink is quite a take on the oceanic wave! Its simple form, in one fluid motion, integrates the spout into the basin.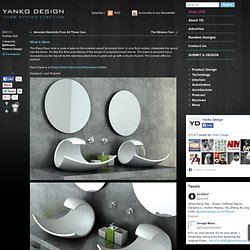 Eaux Eaux – Bathroom Sink by Joel Roberts
Pod Power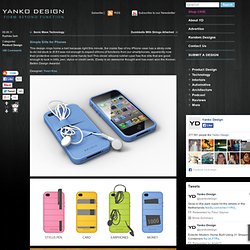 Simple Slits for Phones This design rings home a bell because right this minute, the inside flap of my iPhone case has a sticky-note to-do list stuck to it!
Elasty – Mobile Phone Cover by Yoori Koo