Music
The Nostalgia Machine. Best Hard Rock Bands of the 90s. The greatest hard rock bands of the 90s Don't agree with the list?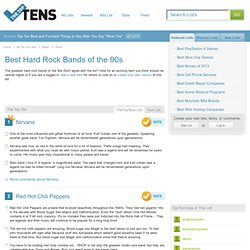 Vote for an existing item you think should be ranked higher or if you are a logged in, add a new item for others to vote on or create your own version of this list. The Top Ten. Un freestyle de Kanye West, 19 ans, exhumé sur le web. Isaac Delusion dévoile le premier clip infini. Home | Dummy. HOLY STRAYS - « CHASM » | MUSIC VIDEO PREMIERES. Pitchfork. SNTWN — Techno, House & Electronic Music depuis 2008. HYPETRAK. Your Destination for Music, Tracks, and Video.
Oliver Koletzki | Official Website. Oliver Koletzki | Official Website. Ipod Food. Le Tournedisque. Playlists / blog. LE RENART. Latest songs from music blogs worldwide / The Hype Machine. RA: Resident Advisor - dance & electronic music magazine. SSS / SeekSickSound. Calibre – Shelflife 2 | drumandbass.de - Drum and Bass Music Blog. Dominick Martin aka Calibre aus Belfast, Nordirland ist einer der aktivsten Drum & Bass Produzenten überhaupt.¬† Calibre hat angeblich noch hunderte unveröffentlichter Tracks in seiner Schublade liegen.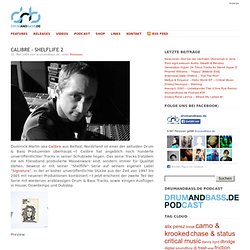 Das seine Tracks trotzdem nie am Fliessband produzierte Massenware sind, sondern immer für Qualität stehen, beweist er mit seiner "Shelflife" Serie auf seinem eigenen Label "Signature", in der er bisher unveröffentlichte Stücke aus der Zeit von 1997 bis 2005 mit neueren Produktionen kombiniert.¬† Jetzt erscheint der zweite Teil der Serie mit wiederum erstklassigen Drum & Bass Tracks, sowie einigen Ausflügen in House, Downtempo und Dubstep. Preview: Calibre – Shelflife 2 Tracklist: Convertisseur YouTube vers mp3. Music. Accueil | Solidays. Melazification. CLIP TO MP3 : conversion de tous les clips vidéos du web en MP3. Beatport.
---