Fitness and beauty
Do you feel like you never have enough time in the day to squeeze in a workout? For most people, working out is a chore; on the same scale as (if not worse than) washing dishes, cleaning up the house or doing laundry. It's not by coincidence though; the fact is when people think about a workout, they visualize an hour or two of grueling machine lifting at a 24 hour fitness center. Such should not be the case though. Exercising can be done at home, can be done effectively without gym equipment, and can be completed in under an hour.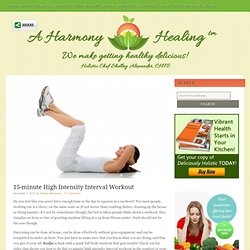 15-minute High Intensity Interval Workout
We've all got a soft spot that bugs us.
How to Tone Your Legs - iVillage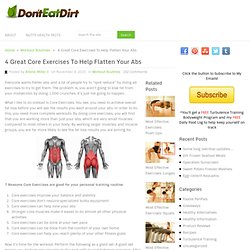 Everyone wants flatter abs, and a lot of people try to "spot reduce" by doing ab exercises to try to get them. The problem is, you aren't going to lose fat from your midsection by doing 1,000 crunches. It's just not going to happen.
An all-around healthy diet is best for any exercise routine, but cardiovascular exercise requires a balance of special nutrients.