Reference
magazine - Short rows for bust shaping (technique feature)
Short Rows for Bust Shaping Short rows have lots of uses.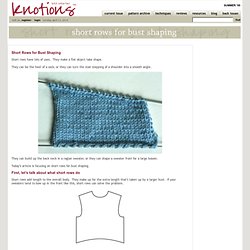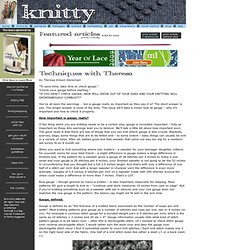 Techniques with Theresa - Fall 2008 - what's with gauge
"To save time, take time to check gauge." "Check your gauge before starting." "IF YOU DON'T CHECK GAUGE, HAIR WILL GROW OUT OF YOUR EARS AND YOUR KNITTING WILL SPONTANEOUSLY COMBUST!!"
An ounce of prevention is worth a pound of cure. Hand-knitted socks are a glorious thing.
Summer 2008 - Care and Repair of sock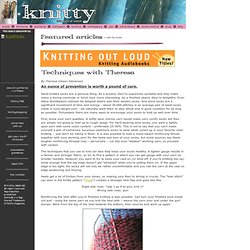 Kitchener Bind Off
Cybersocks Toe-up Socks Instructor Denise Powell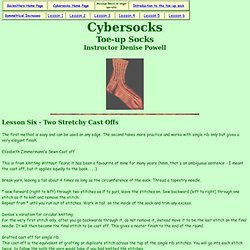 Denise's Toe=Up Socks lesson six
Tutorial: how to custom a fit a sweater
Sweater Project » Sock Conversion Chart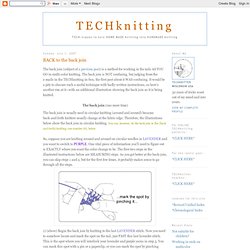 The back join (subject of a previous post) is a method for working in the tails AS YOU GO in multi-color knitting. The back join is NOT confusing, but judging from the e-mails in the TECHknitting in-box, the first post about it WAS confusing. It would be a pity to obscure such a useful technique with badly-written instructions, so here's another run at it--with an additional illustration showing the back join as it is being knitted.
BACK to the back join
Joining - Techniques with Theresa : Knitty Spring+Summer 2010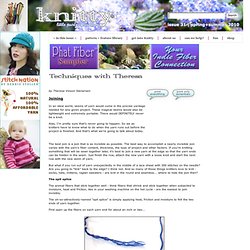 The best join is a join that is as invisible as possible.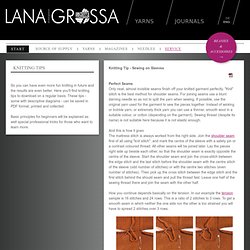 Perfect Seams Only neat, almost invisible seams finish off your knitted garment perfectly. "Knit" stitch is the best method for shoulder seams. For joining seams use a blunt darning needle so as not to split the yarn when sewing.
LANA GROSSA Knitting Tip Sewing on Sleeves
The Knitting Zone - Easy Sock Blockers / Stretchers
Super Easy DIY Sock Blockers (Tutorial)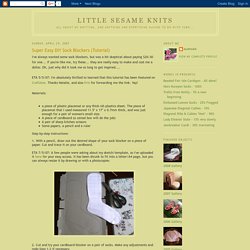 I've always wanted some sock blockers, but was a bit skeptical about paying $20-30 for one...
Standards & Guidelines for Crochet & Knitting
The publishers, fiber, needle and hook manufacturers and yarn members of the Craft Yarn Council have worked together to set up a series of guidelines and symbols to bring uniformity to yarn, needle and hook labeling and to patterns, whether they appear in books, magazines, leaflets or on yarn labels.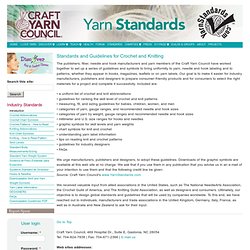 These patterns are sized for the average adult foot, male or female, and will fit a very wide range of feet. Later in the patterns, you will be instructed to measure the length of the intended foot.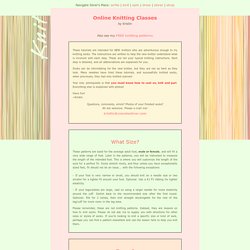 Silver's Sock Class
Exercises in Knitting - KnitWiki
Brannock Device Company, Inc.
heels by number Disclaimer: I have not personally turned each of these heels using the number of stitches indicated, but the numbers should work.
I had a heap of messages asking where the cable for Jeff's glove came from.
All is not lost
All is not lost
includes 3 illustrations, click any illustration to enlarge As a frequenter of Ravelry, I have discovered that Ravelry is the greatest timesuck ever invented, although it is also the best website for all knitters (and spinners and crocheters) and you should join now lots of knitters would like to know how to make too-short knitwear longer, and too-long knitwear shorter, or remove a cast on and redo it, or otherwise start or end their fabric in some other place than it is now. Now, this isn't very difficult, but it is scary the first time you try it, and there are a few shoals in the water, so that's the subject of today's post.
Length reassignment surgery: lengthening and shortening ...
SOAK wool wash
the organized knitter - handmade knitting needle cases
Rhinebeck Sheep and Wool Festival
Boing boing - history of guerrilla knitting
Indexes