My Websites
Cry Out Fashion
START TODAY You can open your Shop on any day of the month, because each payment is good for 124 days of advertising / selling space. Shop items remain listed even after a sale. This will keep you from having to enter your most popular items multiple times, allowing you to spend more time on your business and less time behind the computer.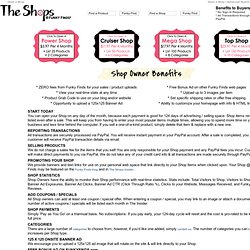 Open a Shop | The Shops @ Funky Finds
I found pearltree from stumble upon too :) I love it so far, it helps me organize all my hectic bookmarks...and SU, amazing! by meganlynch Dec 8
Please note that the PageRank ™ score of the same document may be different for the URLs it is accessible on. eg. www.example.com may have different Page Rank than example.com, www.example.com/index.html and so on. Make sure you have a preferred URL for all of your pages.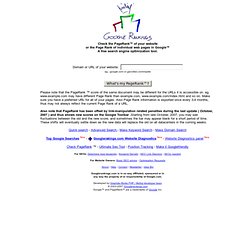 Check the Google™ PageRank ™ of your website
Bing Business Portal
Fashion, Sewing Patterns, Inspiration, Community, and Learning | BurdaStyle.com
American Express® OPEN
Social Commerce Dashboard on Facebook
Tumblr
GoDaddy