Dresses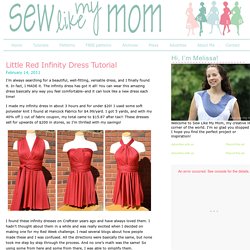 February 14, 2011
Trash to Couture original DIY tutorials Click on the links below the pictures to see the page. ::::::::::::::Before beginning::::::::::::: This work is licensed under a Creative Commons Attribution-Noncommercial-No Derivative Works 3.0 Unported License. Give credit to my website if you use any photos, content, or finished product from my tutorials (as I'm sure most of you would).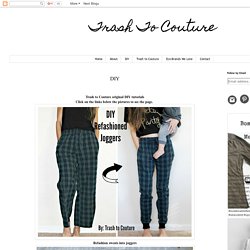 If you don't already have an old shirt you can recycle for this purpose, you should be able to find one easily at a thrift store.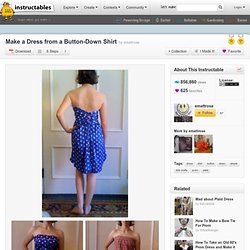 m1vn8coNiQ1ql7y9bo1_1280.jpg (307×880)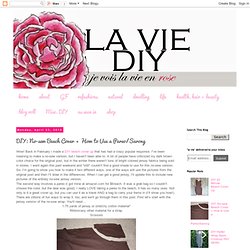 DIY: No-sew Beach Cover + How to Use a Pareo/Sarong
Wow! Back in February I made a DIY beach cover up that has had a crazy popular response. I've been meaning to make a no-sew version, but I haven't been able to. A lot of people have criticized my dark brown color choice for the original post, but in the winter there weren't tons of bright colored jersey fabrics being sold in stores.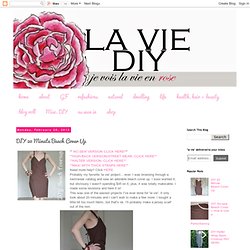 ** NO SEW VERSION CLICK HERE!****HIGH-BACK VERSION/STREET WEAR- CLICK HERE****HALTER VERSION- CLICK HERE****MAXI WITH THICK STRAPS HERE** Need more help? Click HEREProbably my favorite 'la vie' project... ever. I was browsing through a swimwear catalog and saw an adorable beach cover up. I sooo wanted it, but obviously I wasn't spending $45 on it, plus, it was totally make-able. I made some revisions and here it is!