Meganaphilbrick
I am me. Enough said. I am me. Wanna know more? Talk to me. :)
Bougaivillea's Book of Shadows : Member's Books of Shadows. White: A balance of all colors; Spiritual enlightenment, cleansing, clairvoyance, healing, truth seeking; Rituals involving lunar energy' May be substituted for any color candle.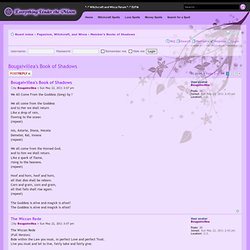 Yellow: Activity, Creativity, unity; brings power of concentration and imagination to a ritual; use in rituals where you wish to gain another's confidence or persuade someone, or in rituals that require solar energy. Gold: Fosters understanding and attracts the powers of cosmic influences; beneficial in rituals intended to bring about fast luck or money, or in rituals needing solar energy. Orange: Creativity, ability to speak one's mind, ambition, career matters and the Law, self-confidence.
Solar color and also stands for Leo. Radio On. Here's some things you should know about me: If I know the words to a song, I am obligated to sing it.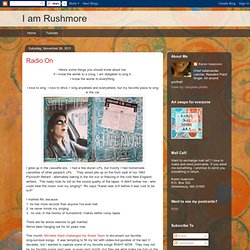 I know the words to everything. I love to sing.
Media Music and Videos. Artistic Things to Do. Life Possibilities. Game Mastering Tools.
---