Decals, art, textiles, accessories, etc
High Functioning Coat Hooks. Back in Los Angeles, any old coat rack or a few hooks by the door would do.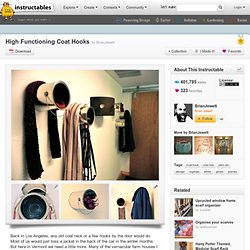 Most of us would just toss a jacket in the back of the car in the winter months. But here in Vermont we need a little more. 10 Most Awesome Floors Ever Created | Floorstoyourhome. Posted on January 8, 2010 by Frank A new part 2 of this article is now posted here!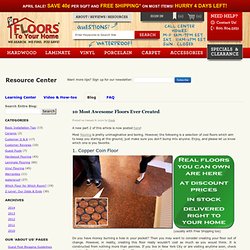 Most flooring is pretty unimaginative and boring. However, the following is a selection of cool floors which aim to keep you staring at the ground; just make sure you don't bump into anyone. Enjoy, and please let us know which one is you favorite. 1. Hot or Cool? Color-Changing Chameleon Tiles. There is virtually no limit to what you can decorate with color-changing tiles (from Inventables).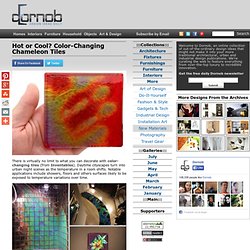 Daytime cityscapes turn into urban night scenes as the temperature in a room shifts. Notable applications include showers, floors and others surfaces likely to be exposed to temperature variations over time. While some of these are simply colored and relatively inexpensive there are all kinds of untapped design potentials yet to be explored. Decorating with wall murals. Decorating with wall murals ABOVE: Add a touch of elegance to a glam bedroom with chandeliers painted on the wall above the bed.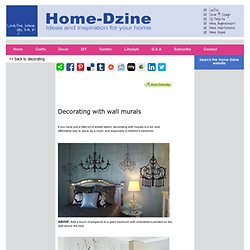 ABOVE and LEFT: A simple black design on a white wall in this dining room makes a dramatic statement. At first glance you might think that this is wallpaper, but upon closer inspection this truly inspiring design is a hand painted mural. The black branches with birds painted on a white background make for a very interesting atmosphere. Elly Nelly — Home.
---