Blogs
you, just you
Smartphowned
Journal of the Awesome Me
Wow Funniest Posts
Radiate Love ♥
Hurry now, hell is coming.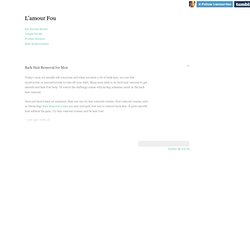 Today's men are usually self-conscious and when you have a lot of body hair, you can feel unattractive or uncomfortable to take off your shirt. Many men wish to do back hair removal to get smooth and hair-free body. Of course the challenge comes with having someone assist in the back hair removal. Once you have found an assistant, then you can try hair removal creams.
never love a wild thing
Satellite True
private hearts with public parts.
Leira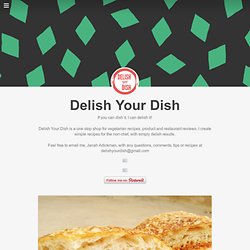 Delish Your Dish
"That's How I got my Nickname..Frenchie"- French Onion Soup with Garlic Crouton Growing up, I remember going to birthday parties where the parents would serve the kids chicken fingers, hamburgers and hotdogs. And then there would be me, sitting with my hamburger bun filled with lettuce, ketchup and potato chips. The mothers would say, "Oh, she's vegetarian." As if I was some strange hippie child. This happened a lot through my childhood.
Amor mas mas loco.
p.heartache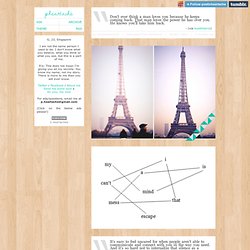 Don't ever think a man loves you because he keeps coming back. That man loves the power he has over you. He knows you'll take him back.