Rolls:)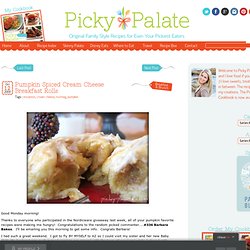 Good Monday morning! Thanks to everyone who participated in the Nordicware giveaway last week, all of your pumpkin favorite recipes were making me hungry!
Pumpkin Spiced Cream Cheese Breakfast Rolls
Have you ever wondered what cinnamon-less cinnamon rolls would taste like? Why aren't there more recipes for sticky, gooey, sweet breakfast rolls without cinnamon or caramel? There are so many other good options!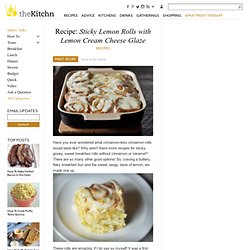 Something Shiny: Pumpkin Yeast Bread — Three Ways
Easy Cheese Danish
This is a quick and easy recipe for cheese danish that my family simply adores. Honestly, I don't know where the recipe comes from originally, since my Mother and Grandmother both made this for as long as I can remember. Despite being so easy to make, it's satisfying and wonderful for a quick weekend breakfast treat.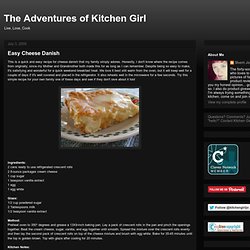 Pretzel Rolls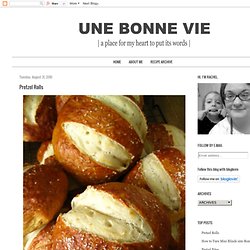 Update 11/18/2011: I have not had the opportunity to make this recipe since this posting until today.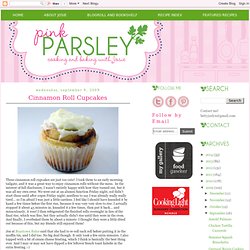 These cinnamon roll cupcakes are just too cute! I took them to an early morning tailgate, and it was a great way to enjoy cinnamon rolls without the mess.
By Erica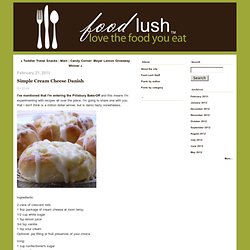 Simple Cream Cheese Danish - Food Lush
Easy Blackberry and Cream Cheese Danish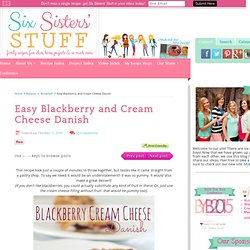 This recipe took just a couple of minutes to throw together, but tastes like it came straight from a pastry shop. To say we loved it would be an understatement!! It was so yummy.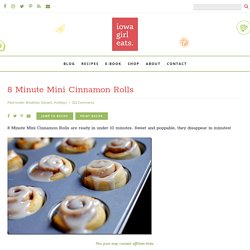 Mini Cinnamon Rolls are ready in under 10 minutes.
apple braid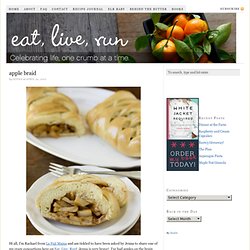 Hi all, I'm Rachael from La Fuji Mama and am tickled to have been asked by Jenna to share one of my crazy concoctions here on Eat, Live, Run! Jenna is very brave! I've had apples on the brain lately, partially due to these three handsome little fellas sitting on my counter top waiting for me to decide what they would become.